How to store jewelry in an Orange County storage unit
The most priceless items people own are often jewelry. Given how expensive certain jewelry can be, it's crucial to treat it very carefully. Over time, they may sustain damage that reduces their worth and brightness. Once that happens, if you wish to sell them you'd have to settle for a smaller figure than what you paid. In order to avoid that, we at Affordable Reliable Moving Company Orange County will share with you our best advice on how to store jewelry in an Orange County Storage unit. Let's take a deep dive and see what steps you should take to preserve your jewelry's shine. 
How to store jewelry in an Orange County storage unit without it losing its value over time? 
You should make sure to do all you can to make your jewelry bright and valuable as they are now. Time, moisture, and many other factors contribute to the quality of your jewelry, so by knowing those risk factors and how to avoid them you'll be able to preserve them for a long time. Finding the right vaulted storage Orange County has to offer is just one important step, but all the other ones are equally important.
Sort your jewelry before storing in an Orange County storage unit
Start by gathering every piece of jewelry and sorting them into groups. Organize your bracelets, earrings, rings, and necklaces separately. Before storing any item, make sure to carefully clean it to avoid stains or damage from oils or dirt. You should also make any necessary repairs where they are needed. For that particular task, make sure to ask a professional jeweler for advice. Wrap each piece in a soft cloth or jewelry pouch to avoid scratches. Use small jewelry boxes or plastic containers to preserve your jewelry before putting them in a bigger container. Be mindful of antique jewelry though. Those pieces and other valuables should be kept separately and insured with your local movers in Orange County. 
Clean it thoroughly
Clean your jewelry thoroughly before putting it in an Orange County storage unit. The first step is to identify the metal or gemstone type in each piece. Different cleaning techniques are needed for various materials. For instance, cleaning gold and silver can be done using a warm water and mild soap solution. Also, pearls and other delicate jewels ought to be cleaned with a gentle cloth. After washing, rinse the jewelry with warm water and then pat it dry with a soft cloth. Abrasive materials and harsh chemicals should be avoided at all costs! Use online resources to get familiar with the cleaning methods required for each type of metal or gemstone. 
Be mindful of the temperature
If you wish to store your jewelry in an Orange County storage unit, you should know the right temperature for doing so. Between 50 and 70 degrees Fahrenheit and 50 to 60 percent relative humidity are the best ranges for storing jewelry. Extreme heat, cold, or moisture can harm them when exposed for prolonged periods of time. That can be especially true for places like Orange County, which is known for its hot climate. Over the course of the year, the temperature typically varies from 45 to 85 degrees. Materials may tarnish or change color in response to high temperatures. They may also get fractured or become brittle. That's why you should avoid this by getting a climate-controlled Orange County storage unit. By setting the right temperature, you will ensure your jewels are fresh and healthy.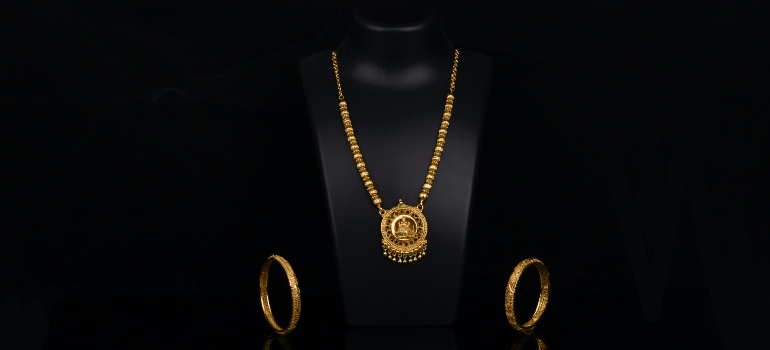 Get insurance for your jewelry before storing it in an Orange County storage unit
Purchasing insurance before placing your jewelry in an Orange County storage unit adds an extra degree f security against unanticipated occurrences like theft, damage, or natural catastrophes. Jewelry frequently has high monetary or sentimental worth, so losing it can be devastating. While storage facilities have some security precautions in place, they might not be able to cover loss or damage to your possessions. Insurance gets ahead of that problem, so it's a wise investment. It's better to have insurance than not, as you will find yourself wishing you'd purchased it in case of damage!
Time is also a critical factor that can damage your jewelry!
Time can affect jewelry in so many ways. Gold and silver, among other precious metals, can tarnish as a result of reactions with air. Discoloration can happen more quickly when they are exposed to pollution and humidity. Moisture, light, and chemicals have an impact on soft gemstones like pearls and opals. If you leave them around for long enough, damages can happen. They can degrade, dry out, and become brittle. Due to fading or discoloration, synthetic diamonds like zirconia might lose some of their original shine over time. That's why even time should be considered as a damaging factor when you wish to store jewelry in an Orange County storage unit. Follow the steps we've laid out in this guide for properly cleaning your jewelry and you'll have no issues.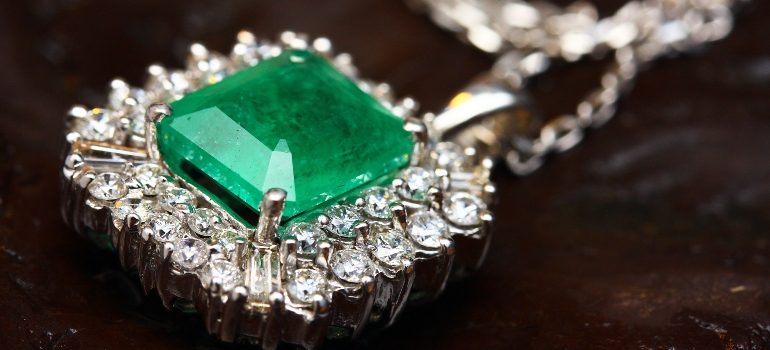 A final word on how to store jewelry in an Orange County storage unit
If you wish to store jewelry in an Orange County storage unit, be very diligent about cleaning them. This will be the critical factor that decides how preserved your precious possessions will be. Doing what you can on your own is necessary, but reach out for help to professionals regarding this topic too. It's also equally important to find the right packing services in Orange County. The movers should know how to properly pack jewelry, and their expertise will definitely come in handy. 
"*" indicates required fields
What Our Clients Say
" I was in a bind with having to move during the Coronavirus problems. You were very accommodating in this tough time. "