Laguna Beach Movers
"*" indicates required fields
Hiring a moving company is the best decision you can make when relocating. The movers at Affordable Reliable Moving Company are trained to handle any move with care and respect. Simply tell us what services you want us to provide and we will do as you ask. You don't move every day, so let us make this special for you! Movers Laguna Beach will be by your side every step of the way. Whether you are moving across the country or down the street, professionals can take the stress out of moving.  Contact our company and secure your move with some of the best professionals in the area!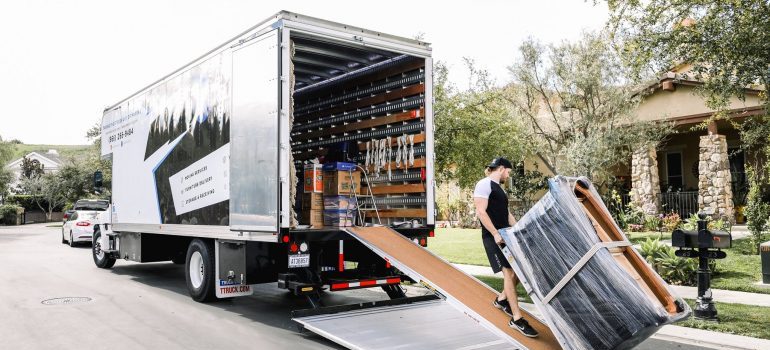 Let us take the stress away and relocate with movers Laguna Beach
Each move is different, and as one of the best Laguna Beach moving companies, we understand how important these decisions are. You want a reliable company that will fit your specific needs. We're here to help you with all your moving requirements. We'll pack, load, and transport all of your belongings with care and efficiency. We've got the trucks and we've got a great team to make sure that this move is as easy on you as possible. Our movers in Laguna Beach will treat you right and make sure that your possessions arrive at the desired location safely.
When you hire us to move your business or apartment, you can expect a seamless and stress-free endeavor. We are committed to quality in all of our moving projects, so you can trust that your move will be handled with precision and care. We take the time to understand what comes with moving and how hard it can get. When you hire us, moving will be a fun and exciting time you will tell stories about.
Browse through all the services that Affordable Reliable Moving Company offers
We offer a large range of moving services to make even the most complex relocation effortless. Affordable Reliable Moving Company can adapt to all your needs. All you need to do is give us the information we need to plan your relocation, and we can customize our services. If you're not sure which services you will need, a member of our team will be there to assist. With just a simple phone call or an email, we will provide you with all the details to make you feel comfortable. Here are some of our most used services:
When you hire a moving company, you can expect to receive a date and time when all of your possessions will arrive at your new home. Our moving company prides itself on the quality of its service and can offer professional assistance with expediting and simplifying the moving process. In addition, we can get your couch through that staircase more quickly than you can!
Relocate your office successfully by choosing us
Moving your company or an office, like any other change, must be carefully thought out and planned. You can ask for a free moving estimate, and get a great deal for the relocation. After arranging a convenient date for the move (for example, a Saturday, which is a day off in many companies), all employees should be informed about the move. It is best to do it well in advance, during a management meeting with employees, in order to additionally convince employees of the need to change, and present all the advantages of moving. As one of the best Laguna Beach moving companies, we've dealt with many different situations so if your employees need any additional information, we will be there to assist them.
How do movers Laguna Beach complete an office relocation?
The first step in organizing a move is getting to know what sort of equipment will be moving, and where to. You should inform us of the layout of the new office. When we book a date for the move, we will also agree on the packing services.  We can disassemble your furniture and carefully pack all the fragile equipment. It is also absolutely necessary to keep important documents safe during a move. All important documents must be packed separately and properly labeled. Sometimes it is even crucial to transport them in special sealed packages.
Hire professional movers and make the best choice for your relocation
The need to hire one of the moving companies in Laguna Beach to assist with your next move is a smart idea. With the help of professionals, you can minimize the stress of moving and have a smooth transition into your new home. When you hire professional movers to help you move, they can help make the process go smoothly and safely. They know how to get your belongings from Point A to Point B without damaging them. You can rest easy knowing that someone is looking out for your property.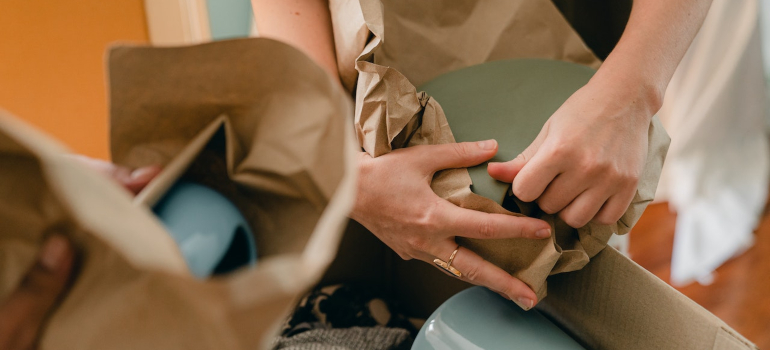 When it comes to moving, professional movers are often your best bet. Laguna Beach movers undergo rigorous training and have the tools and expertise necessary to move your belongings in a safe and timely manner. Our moving company will make sure all of your belongings reach your new home safely. If you relocate without the help of a moving company, you're responsible for everything during your move, which can be stressful.
Contact us today, and get the best moving experience
Hiring a moving company can make your move much safer. Experienced professionals know how to transport fragile items, load and unload boxes, protect lamps by wrapping them in bubble wrap, and pack up your mattress safely. To reduce or eliminate damage to your items, they use the right materials throughout the process. Contact us today if this sounds like something you need. Hire movers Laguna Beach, and enjoy the process.
How it Works
Contact Us
Give us the details of your upcoming move and receive a free moving quote
from a team of trusted movers Orange County relies on.
Let Us Plan Your OC Move
Our movers in Orange County CA are here to help you achieve both
a successful and seamless relocation, with care and dedication.
Relax & Enjoy Your Day
Let Affordable Reliable Moving Company take the stress out of moving and
carefully handle your home or office relocation.
What Our Clients Say
" I was in a bind with having to move during the Coronavirus problems. You were very accommodating in this tough time. "