Even if you've relocated many times previously, the process is always a daunting one. In order to settle in a new environment, you'll first need to locate a place to live. The second step is to plan and pack everything you wish to bring. And third, you will need to locate an appropriate means of transportation. Your budget is probably always at the forefront of your thoughts. You also need to psychologically prepare for such a dramatic change. Most individuals find packing the most difficult of all of the moving-related tasks, without question. In order to make this process easier for you, our movers Orange County will provide some last minute packing tips. We'll also remind you of a number of things you should keep in mind while relocating to a new place. Read on to find out more.
Top 5 last-minute packing tips moving professionals swear by
Since you don't have a lot of time, you should make your decisions on what you want in your new house as fast as possible. But as we all know, this is a time-consuming task since we all happen to have more things than we realize. When the time comes to relocate to a new city, you realize just how much energy you'll need in the days and weeks ahead. This is why a few organizational tactics could come in super handy in these situations.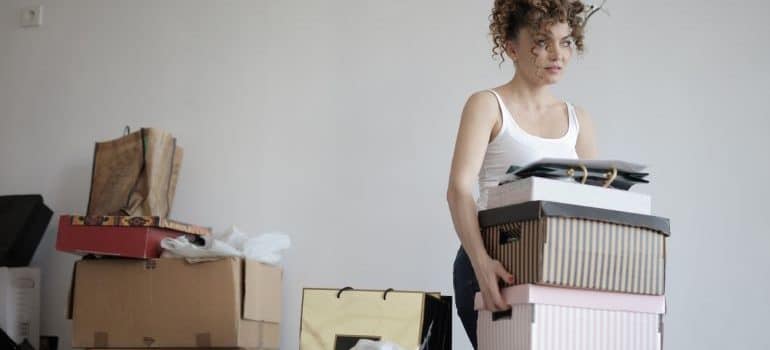 1. Organize your belongings into categories
There is no question that you cannot bring all of your belongings to the new nation with you. Since you won't need anything when you move, this would be both costly and pointless. As a result, the first thing you need to do is divide your belongings into two categories. The first bunch of goods you'll pack for your forthcoming relocation will include all of your essentials. The belongings you'll store in climate-controlled storage facilities fall into a second category. As a result, you'll be able to concentrate on packing items you'll need for the long term while your other possessions are secure.
Even if you're pressed with time, be sure to follow through with this strategy. When deciding which category some of the objects fall into, keep an open mind. Packing for a long-distance move and separating your belongings in this manner is one of the greatest packing suggestions you can obtain. You'll save time and have an easier time packing if you do this. Packing will be difficult if you're surrounded by mounds of your belongings. You'll be able to pack just the essentials this way. When it comes to packing, whether you're doing it yourself or hiring packing services Orange County, you need to know exactly what you're taking.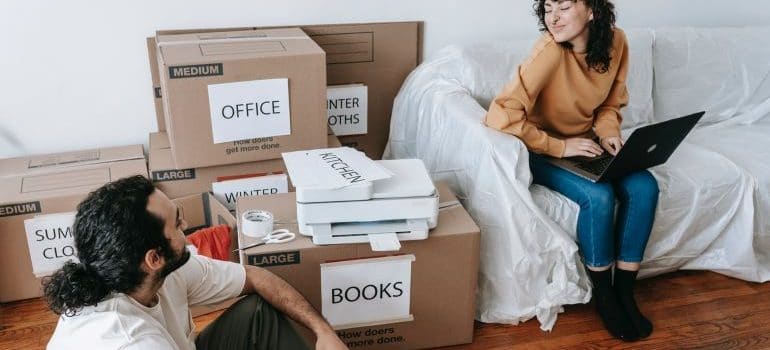 2. Get rid of any unnecessary items
If you have fewer to bring, the simpler it will be to pack your belongings. And if you're moving last minute, simple packing is crucial. Get rid of things you no longer use or need by going through every room, closet, and cabinet in your home. You can donate, recycle, or just toss away these objects.
Try to be realistic. If you're moving in a hurry, you'll have even more reason to pare down your belongings. It's tempting to quickly throw everything in your car and go to your new house but resist the desire. Before moving, it's much easier to have these things organized so that you can devote your time and attention to what matters most. Get rid of the piles after you've finished sorting them. Take away the garbage and recycle and donate the items you no longer need. You can donate to the Salvation Army anything that is still in a good condition as well as unopened food. Especially canned goods.
3. Prepare your essentials back
A small duffel bag should be set aside before you begin packing so that you can keep track of the things you can't afford to lose. Any prescriptions or crucial papers, chargers, daily necessities, and a few extra outfits are all included in this. Although you should do this even if you aren't in a rush, it is particularly critical if you are moving at the eleventh hour, when things are more likely to become messy and tiring.
4. Don't be hesitant to seek assistance if you need it
It's quite acceptable to ask for the assistance of close friends or family members while relocating, especially when time is of the essence. One or more assistants may help you focus and keep track of what has to be done, in addition to speeding things up. With the aid of a friend or two, time-consuming chores like cleaning out your kitchen cabinets and donating unwanted goods become much easier. Ask for assistance, but don't forget to express your gratitude by ordering dinner while they're helping you pack or making cupcakes for your assistants as soon as you are established in your new place. If you don't have anyone to help you that day, feel free to schedule residential movers Orange County anytime.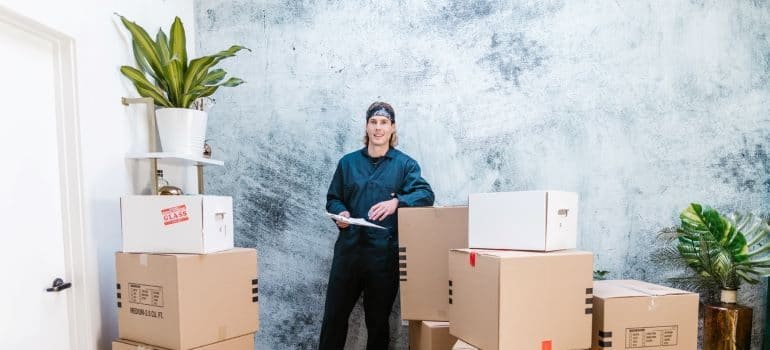 5. You don't have to do it all yourself
Professional local movers Orange County may be a tremendous help when things are a little rushed and you need a little more help. If the movers are scheduled to arrive the next morning at 8 am, you should begin packing the one or two days before to be able to pack everything. But if you don't manage to do everything, with their aid, you can pack up your whole closet and storage regions, and cover your furnishings in protective blankets all just in time. Knowing that you'll be spending extra for packing supplies and labor, in the long run, if you try to do it all yourself, is a good incentive not to overwork yourself when hiring movers. When moving in a hurry, these last minute packing tips will come in handy.
"*" indicates required fields
What Our Clients Say
" I was in a bind with having to move during the Coronavirus problems. You were very accommodating in this tough time. "