Moving from Fullerton to Costa Mesa
Moving cities can be a transformative experience, offering a fresh start and a new perspective on life. While geographically not vast, the journey from Fullerton to Costa Mesa can be a significant shift. Whether you're seeking a change of pace, better job prospects, or a new environment, this change has the potential to get you the life you want. But to make the right decision, it is important to explore how exactly your life will be different after moving from Fullerton to Costa Mesa. After all, what's right for one person can be completely wrong for the other.
These Two Cities are Close to Each Other
The journey between Fullerton and Costa Mesa spans approximately 20 miles. On a typical day, driving can take around 30 minutes, but this can extend during peak traffic hours. For those using public transportation, the duration might be longer due to various stops. That means if you opt for this move, you'll be able to keep your old job if you still want it. When it comes to the very relocation, coordinating with moving companies Fullerton offers can help ensure a timely move. They already know all the fastest routes to take and rush hours to avoid. Finally, you should familiarize yourself with the routes before you settle there. That way you'll make all your moving in, out, and around your new city efficient and stress-free.
Costa Mesa Can Be a Bit More Expensive
Even though both cities are in Orange County, there's a difference in the cost of living between them.  Housing in Costa Mesa might be pricier due to it being closer to the coast. Utilities can also vary, especially with the very useful specialized amenities like vaulted storage Orange County options. Daily expenses, such as groceries and transportation, will also influence the overall living costs. However, be careful how you interpret these numbers because the move, while requiring some financial adjustments, presents opportunities that can turn out to be worth the extra investment in the long run.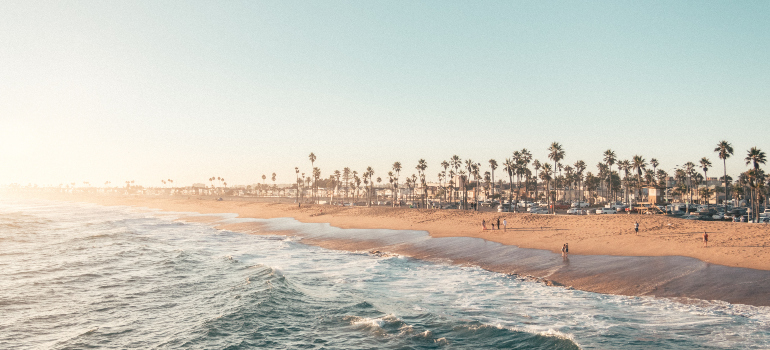 Art is an Important Part of Life in Costa Mesa
Costa Mesa, often referred to as the "City of the Arts," is a cultural hotspot in Orange County. In this active city, there are always art installations, theatrical performances, or something similar to enjoy. Some of the must-visit spots include:
Noguchi Garden. A serene space showcasing unique sculptures.
South Coast Repertory Theater. A venue for world-class theatrical productions.
Fairview Park. A vast green space perfect for picnics and nature walks.
Costa Mesa Estancia. A historical landmark that tells tales of the city's past.
Beyond these attractions, Costa Mesa is also home to the renowned South Coast Plaza, one of the largest shopping centers in the United States. Interestingly, this shopping haven boasts more than 250 boutiques and attracts around 22 million visitors annually. Apparently, this city promises different experiences that are suitable for people with diverse interests.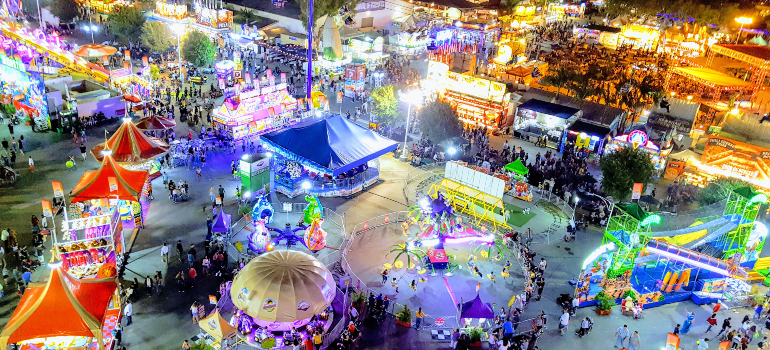 Education and Employment are Satisfactory
Orange County in general can be considered as a well-developed region. So, it's only natural that both of these cities can provide proper education to the children living in them. For those seeking employment in the education sector, there are numerous positions available, ranging from tutors to instructional assistants, as indicated by job listings on online platforms.
Beyond education, Costa Mesa's diverse economy provides job opportunities in sectors like retail, hospitality, arts, and more. The city's strategic location and connectivity make it attractive for businesses that seek expansions and professionals looking to better their careers. Many people find a new job in this city that requires a faster transition. Luckily, that is something the moving companies Orange County recommends can help you with. Therefore, if advancing your career is a factor in deciding whether to move or not, there is every likelihood Costa Mesa is a good candidate to be your hometown.
Dramatically Different Neighborhoods of Costa Mesa
There are several very different neighborhoods in Costa Mesa, and which one is the best for you depends on your preferences. For example, the South Coast Metro Neighborhood is urban whereas Mesa Verde is for those that value peace over everything else. East Side Costa Mesa, known for its tree-lined streets, offers a blend of vintage homes and modern apartments. On the other hand, the Westside Neighborhood shows Costa Mesa's growth, with new developments and community parks. The artsy souls should choose to move to Costa Mesa's SoBeCa District, which is a haven for art enthusiasts. There's the renowned Art Walk every month, where local artists showcase their masterpieces.
Everything is Oriented Towards the Well-Being of Residents in Costa Mesa
The city's Public Works Department ensures that everything, from transportation to waste management, operates seamlessly. Residents have access to several different facilities, including community parks, recreational centers, and public libraries. This city's commitment to green initiatives is evident in its extensive recycling programs. Also, Costa Mesa's Fair Drive hosts one of the largest farmers' markets in Orange County. One can find fresh produce and artisanal goods there every week. With such amenities, it's clear that the city you might be considering moving to is dedicated to providing a high-quality life for its inhabitants.
Preparing for Moving from Fullerton to Costa Mesa
In all the scrutiny over the differences between these two cities and what can be expected in Costa Mesa, one can easily neglect the preparations for the actual transition. Moving from Fullerton to Costa Mesa, as close as these places may be, is as complex as any other move. Here's what you should do so it doesn't turn into a disaster:
Start early. Start preparing at least a month before the move.
Inventory your items. List all your possessions on a piece of paper.
Hire reliable movers. Make sure the movers Costa Mesa offers, or the ones from Fullerton, are reliable experts, and not inexperienced beginners.
Pack smart. Use sturdy boxes, and make sure to label them clearly. Don't forget to properly secure you belongings that are fragile.
Utility transfers. Contact your utility providers to inform them of your move date.
Change of address. Notify the post office, banks, and other essential institutions of your new address to ensure you don't miss out on any important mail.
Emergency kit. Prepare a box with essentials like toiletries, a change of clothes, medications, and important documents.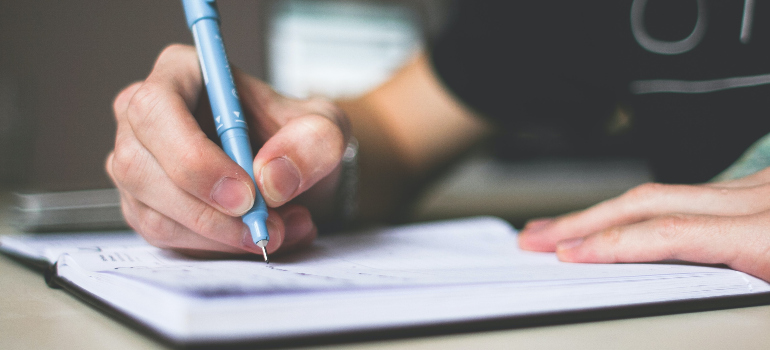 To Move or Not to Move from Fullerton to Costa Mesa?
Moving from Fullerton to Costa Mesa can be an opportunity to redefine one's life. Costa Mesa, with its uniqueness, offers a chance to explore new horizons, build new relationships, and immerse oneself in a community that differs from the one you were part of in Fullerton. Every move brings with it challenges and adjustments, but it also opens the door to growth, learning, and countless new experiences. All you need to do is recognize the opportunities offered in this city and see if they align with your dreams. If so, get ready and take a leap of faith!
"*" indicates required fields
What Our Clients Say
" I was in a bind with having to move during the Coronavirus problems. You were very accommodating in this tough time. "