Moving from Newport Beach to Santa Ana – a guide
If you have been thinking about moving from Newport Beach, maybe you have considered one of Orange County's most well-known cities – Santa Ana. This magnificent city is located in the center of Orange County, California. It is only a few kilometers away from the beach. It has its own museums, downtown area, zoo, and so much more. However, is it worth moving from Newport Beach to Santa Ana? Today we will try to answer this question as we go over the main differences between the two. Once you are informed about the advantages and disadvantages of these two places, you will be able to decide whether to hire trustworthy movers such as Affordable Reliable Moving Company Orange County has to offer and relocate to Santa Ana.
Why are people moving from Newport Beach to Santa Ana?
The citizens of Santa Ana can enjoy a wide range of benefits in this wonderful city. If you are determined to hire one of the best moving companies from Santa Ana and relocate here, you will be able to verify this fact yourself. In order to get a better grasp of this location, we will first go over several fundamental facts about Santa Ana before delving into the differences between this city and Newport Beach, such as:
The cost of living
Educational institutions
Entertainment
Parks
Safety
These are all important factors to consider when making a final decision.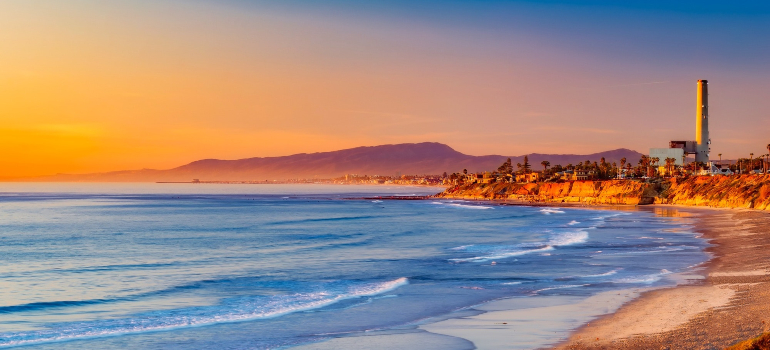 About Santa Ana
Santa Ana is a famous city that is situated in the Greater Los Angeles region of Southern California. It has a population of 313,818, making it the 13th most populous city in California and the second-most-populous city in Orange County after Anaheim. With 36% of the people living here being under the age of 25, this city is regarded as one of the most youthful urban locations in the US.
The cost of living
When it comes to paying for housing or other necessities like utilities, groceries, transportation, and so on, the cost of living in Santa Ana is significantly higher than the national average. Yet, having OC local movers to help you relocate here is a wise decision, as the prices are far lower than in Newport Beach.
The housing
The median home value in Newport Beach is 3.5 times higher than in Santa Ana. To be exact, it is $2,000,001 in Newport Beach and $556,300 in Santa Ana. Furthermore, there is a big difference even in renting. The median rent in Newport Beach is $2,644, and in Santa Ana, it is $1,726. Now that we see such a huge difference in the cost of housing, it's not surprising that so many people move from Newport Beach to Santa Ana.
Other costs
The cost of living in Newport Beach is more than twice as high when compared to Santa Ana. Besides housing, groceries are much more expensive in Newport Beach. However, there are a couple of things that cost the same as in Santa Ana or are even more affordable, though not by much. For example, utilities and transportation are a bit cheaper in Newport Beach. Furthermore, health care and the things such as clothing, repairs, restaurants, entertainment, and other similar services are somewhere around the same. Though, considering how much money you can save by relocating here, you can easily get delivery service in Orange County.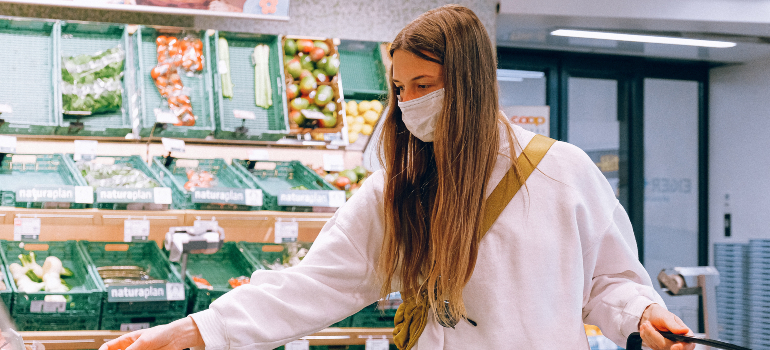 Educational institutions
Both the public and private schools in Newport Beach are excellent. Among the top private schools are Carden Hall, Sage Hall School, and Pacifica Christian High School. On the other hand, some of the best public schools include Corona Del Mar High School and Newport Harbor High School.
However, Santa Ana isn't worse when it comes to educational institutions. The schools in Santa Ana are above average. A public school district called Santa Ana Unified School District is situated in Santa Ana. It has about 44,271 students in grades K-12. Based on a number of factors, including academic performance and equity, some of Santa Ana's top public elementary schools are John Muir Fundamental Elementary School, R. F. Hazard Elementary School, Panorama Elementary School, Orange County School of the Arts, and Foothill High School.
Entertainment
Relocating from Newport Beach to Santa Ana also means different things you can do and see. When in Newport Beach, people usually recommend whale watching, visiting the man-made island, Balboa Island, or the Wedge, where you can surf. On the other hand, when visiting or moving to Santa Ana, we recommend visiting:
Santa Ana Zoo is a place where you can see more than 350 animals.
Willowick Golf Course is Orange County's oldest public 18-hole golf course.
4th Street Market is a true gourmet hot spot that many visit as soon as they finish moving from Newport Beach to Santa Ana.
OCCCA or Orange County Center for Contemporary Art.
Parks
The most highly rated parks in Newport Beach include Lookout Point, Galaxy View Park, Inspiration Point, Heisler Park, and Marina Park. Additionally, it's important to mention Sherman Library and Gardens, where you can enjoy an exotic array of flora, and the place that is extremely popular among mountain bikers and hikers, Crystal Cove State Park, where you can even reserve a campsite and spend the night. On the other hand, if you wish to enjoy nature in Santa Ana, you can do so in Carl Thorton Park, Heritage Park, Eisenhower Park and Lake, Secret Graden, Mile Square Regional Park, and many more similar places.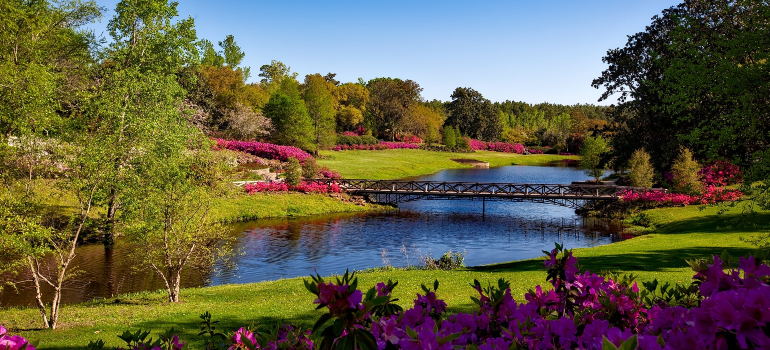 Safety
The last but not least point you have to take into consideration when moving to Santa Ana from Newport Beach is the safety and crime rates. We can not emphasize enough how important this point is. Unfortunately, neither of these two places is particularly safe. The majority of crimes in Newport Beach involve theft and robbery. The people who live here or come to visit are most often than not wealthy and affluent, so it appears that thieves take advantage of that. Alternately, Santa Ana has a lower property crime index than US., but a higher violent crime index. Violent crimes, besides robbery, include aggravated assault, murder, and unintelligent manslaughter.
When is the best time for moving from Newport Beach to Santa Ana?
No matter when you decide to move from one place to another, there'll always be some advantages and disadvantages. For instance, moving is most affordable during winter as the demand is at its lowest then. However, even summer can be ideal as your children won't miss their classes since this is the time when they don't go to school. Summer and spring are the times when around 70% of the relocations take place. Yet, typically, the best time to move would be from mid-September through April. At this time, you can find some of the most affordable moving companies in Newport Beach. Still, since you're moving to Santa Ana, we would recommend avoiding October and November, as these are the peak months for strong Santa Ana winds. However, don't forget that moving from Newport Beach to Santa Ana needs a lot of planning, so it's best to start on time.
References:
https://www.niche.com/places-to-live/santa-ana-orange-ca/
https://www.niche.com/places-to-live/newport-beach-orange-ca/
"*" indicates required fields
What Our Clients Say
" I was in a bind with having to move during the Coronavirus problems. You were very accommodating in this tough time. "