Safe Movers
"*" indicates required fields
Many homeowners use safes to store important documents, luxury items, or guns. While some safes are small and relatively easy to move, others can weigh hundreds of pounds and require professional help to move safely. Affordable Reliable Moving is the top safe moving service provider in Orange County, CA. Whether you have a small wall safe or a heavy-duty floor safe, our safe movers will move it with precision and care. Contact us now and get a free moving quote!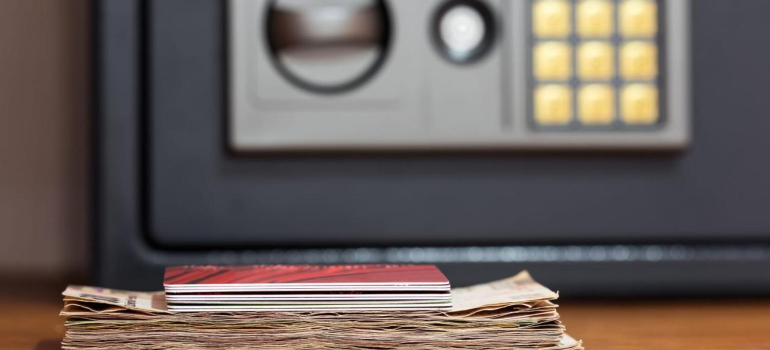 Locations We Serve
Irvine | Aliso Viejo | Los Angeles | Orange County | Huntington Beach | Long Beach | Corona | San Clemente | Anaheim | Lake Forest | Riverside | Carson | Ocean Side | Carlsbad | Costa Mesa | Mission Viejo
Why is hiring professional safe movers the smart choice?
Standard mid-range floor safes can weigh up to 600 pounds, so you will need a trained safe moving company to transport them when you move. Affordable Reliable Moving has the skills to move your belongings safely and efficiently. Depending on the type of safe, flooring, and access points (e.g., elevator, stairs, loading dock, etc.), we will use different dollies to maneuver the safe.
Safe Moving Services
Here is a quick overview of our safe moving services that will contribute to your upcoming move. No matter whether you are moving a residential or a business safe, with our safe moving services, your valuables will arrive intact at the final destination.
Business Safe
Many businesses store sensitive legal or financial documents in safes, such as:
    Insurance policies
    Financial records
    Investment information
    Safety deposit box keys
    Physical assets (e.g., jewelry, weapons)
    Cash
Our expert safe movers can remove, ship, and unload your business safe at the intended destination while keeping your possessions safe and secure. We can move your company documents and valuables quickly to minimize downtime. In addition, if you've outgrown your current office and are moving to a bigger one, Affordable & Reliable Moving Company will be your ally and help you relocate other items as well. Plus, you can follow an office moving checklist to make the whole process even easier.
Residential Safe
If you use a safe to store valuables or weapons in your home, then Affordable Reliable Moving can help. We will pick up your residential safe and transport it to the final destination. We will also make sure to install your safe in the proper location once it reaches the new house.
Wide range of moving services
Today, besides safe movers, we are pleased to provide you with other services as well: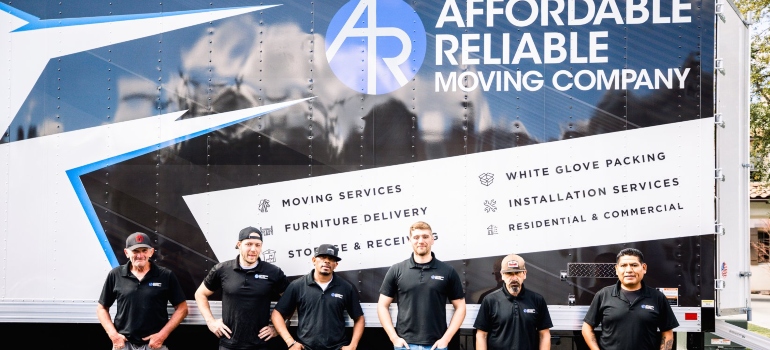 Special moving services
Benefits of hiring Affordable Reliable Moving Company
At Affordable Reliable Moving, we pride ourselves on our timely and professional service. We take great care to wrap and secure each item before moving. We understand that moving can be a lot to handle. Our company motto is "Taking the stress out of moving." When you hire us, you can focus on other parts of your move and leave the heavy lifting to us. We invite you to learn more about our company and our history!
How it works
In order to offer you the smoothest relocation possible, we have simplified the moving process as much as we could. There are only three steps you have to complete before your move is finished.
To begin with, contact Affordable & Reliable Moving Company.
Next, you will be given a free moving quote.
Finally, the only thing left for you to do is relax while our moving professionals Orange County residents trust do their job.
Learn about Orange County before relocation
Before you choose any of the services we are offering, it's essential you know more about the location you will be moving to. Orange County, often known by its initials O.C., is located in California. It has a population of 3,182,923. These residents live in an environment that is nearly ideal for outdoor activities, enjoying the Pacific Ocean, palm trees, and the glamour that comes with it. Orange County is known not only for its climate and natural beauty but also for numerous tourist attractions, highly educated workforce, and booming business world.
Cost of living
The cost of living in Orange County is much higher than the national average. To be precise, the median home value is $738,100, while the median rent is $2,057. Still, it's important to note that 57% of people here own their homes, with 43% renting them. Besides housing, even the cost of other amenities is mostly higher than the national average. For instance, transportation expenses such as bus fares or gas prices are as much as 28% higher, groceries are 12%, and healthcare is 3% higher. On the other hand, the prices of utilities are 10% lower than the national average.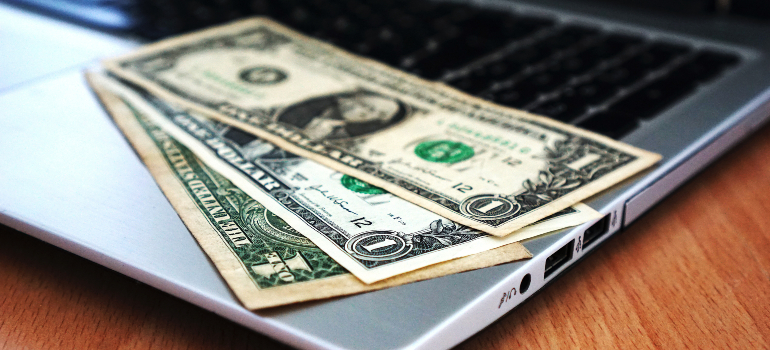 Income
The high cost of living doesn't make this place less desirable, as the income is high as well. The median household income amounts to $100,485, and the median individual income is $37,499, though, in some places, it's even higher. For instance, if you hire Irvine movers to relocate to this location, you can enjoy an income of $114,027 and $52,681.
Call an Affordable & Reliable Moving Company Now
Moving a safe on your own can be difficult and dangerous — hire the pros to help you out. Affordable Reliable Moving Company can help you move any business or residential safe. Our scheduling is flexible, so we can provide our services whenever is convenient for you. Our licensed and insured safe movers receive substantial training and must pass a background check. We have been servicing Southern California for over a decade and are among the top moving companies in the area. If you are looking for expert safe movers, give us a call at 888-266-9484 for your move!
How it Works
Contact Us
Give us the details of your upcoming move and receive a free moving quote
from a team of trusted movers Orange County relies on.
Let Us Plan Your OC Move
Our movers in Orange County CA are here to help you achieve both
a successful and seamless relocation, with care and dedication.
Relax & Enjoy Your Day
Let Affordable Reliable Moving Company take the stress out of moving and
carefully handle your home or office relocation.
What Our Clients Say
" I was in a bind with having to move during the Coronavirus problems. You were very accommodating in this tough time. "