Santa Ana or San Clemente – Where should you move to?
Santa Ana and San Clemente are two cities in Orange County. It is one of the most recognizable counties in California. One could say that it is the very example of the Californian dream. OC spans 42 miles of beautiful coastline, is a surfer's paradise, and is home to some of the most famous theme parks on the planet. On the other hand, the beautiful Santa Ana Mountains are a hiker's challenge. Orange County offers something for every taste and lifestyle. Both of these charming towns are attractive in their way and have made Orange County recognizable. If you're deciding between Santa Ana and Sant Clemente for your next move, you'll find out what to expect from these two sun-drenched cities in this article.
San Clemente
Known as the "Spanish Village by the Sea," San Clemente is a suburb of Irvine with a population of approximately 65,000. It is considered one of the best and safest places to live in California. You'll enjoy an urban lifestyle, but not as fast-paced as the big cities. With its ocean views, 4 miles of scenic coastline, and charming downtown, San Clemente exudes a comfortable small-town atmosphere with a sense of community.
To pack your heavy and bulky furniture with the least amount of stress, trust professionals like furniture movers in Orange County. You will benefit from trained and experienced movers who handle these types of furniture every day.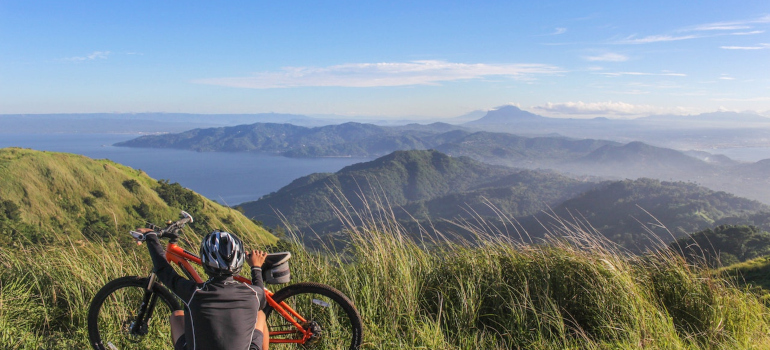 The location and natural beauty of San Clemente
Living by the sea with all its beauty is what you will find if you move here. From beautiful beaches along the coast to lush parks, it's all within easy reach. Located between Los Angeles and San Diego it provides easy access to these metropolises. You'll have a more relaxed lifestyle, and within an hour, you'll be in either city. San Clemente also offers easy access to highways and is only a few miles from two other beautiful towns, Laguna Beach and Dana Point. Also, you'll feel like you're in a Mediterranean city surrounded by Spanish-style architecture. Finally, the mild, year-round climate will make you feel like you are on a permanent vacation.
For your efficient move, seek the help of movers San Clemente. Count on the services of a reliable mover with a large number of satisfied customers.
Outdoor activities
In addition to its pleasant climate, San Clemente also offers a multitude of outdoor activities. Along the two-mile-long beach, you'll find your surfing wave. It's also a world-famous destination for surfers, including Trestles Beach, where the World Surfing League holds its competition every year. San Clemente has 138 miles of hiking trails and 21 parks. Within the parks, you'll find recreation and leisure areas for children and adults, and among the most famous are:
Baron Von Willard Dog Park
Canyon View Park
Courtneys Sandcastle Universally Accessible Playground
Bonito Canyon Park
Jim Johnson Memorial Sports Park
For golf enthusiasts, there are also award-winning golf courses on 133 acres. If you like to spend time in nature, San Clemente has almost everything you need. SoCal goes to great lengths to build and maintain parks and green spaces.
Make your relocation to San Clemente go smoothly.  Arrange the best installation services Orange County on time and make your move stress-free.
Employment opportunities
San Clemente's unemployment rate is lower than the national average, and the number of jobs has continued to grow. In addition, the community is keeping its economic development on track by supporting local businesses. If you are considering finding your new home here, it is also a great place to invest and start a business. With a stable and growing economy, you can plan for your future in San Clemente. Relocation can take many directions. So don't leave your business to chance. With delivery service Orange County, your belongings can be safely shipped to a storage facility or a new address.
Cost of living
The cost of living in San Clemente is lower than the national average. The average cost of living is approximately $2,500 per month for one person. It is a great place to invest and buy a home. Also, San Clemente is one of the best places to raise a family in one of the suburbs with a strong sense of community.
For a safe and stress-free move in Santa Clemente, hire reliable residential movers Orange County who will tailor the move to your needs.
Santa Ana
Located in southwestern California, in Orange County, Santa Ana is one of the most populated areas in the United States. With a population of approximately 300,000, it is also considered one of the youngest urban areas in the United States, with 31% of the population under the age of 18. Santa Ana is also the county seat of Orange County, so it has become a business and financial center and the focus of much of Southern California's economic activity.
Historical sites and modern life
Santa Ana boasts a rich history. The historic architecture attracts a large number of tourists. In the center of the city is a historic district with more than 100 buildings built between 1877 and 1934.
Santa Ana Cathedral – Neo-Gothic cathedral built in the early 1900s. It is one of the most important landmarks in Santa Ana and Orange County.
Grand Central Art Center – Historic building dating from 1924 that now houses galleries and cafes.
Old Orange County Courthouse – Orange County's most popular historic landmark, dating from 1901. It is the oldest courthouse in Southern California.
Heritage Museum – Also known as the former H. Clay Kellogg House, where you can learn about Santa Ana's charitable past. It dates back to the late 1800s and early 1900s.
In addition, there is a rich art and culture scene with over 900 active cultural organizations. Theatrical performances, dance troupes, and symphony concerts are only a part of what the cultural scene has to offer.
Moving companies Santa Ana, with their professional and efficient help, helped you move your belongings safely. Now that everything is finally in place in the new home, you think Hollywood is just around the corner. But that doesn't have to be the case, the entertainment you'll find in Santa Ana will meet all your expectations. In the downtown area, you'll find world-class shopping and a wide range of restaurants and cafes. South Coast Plaza Village is the perfect place for endless shopping. Outdoor activities, along with the usual California good weather, can be found at Historic French Park and the Santa Ana Zoo. And we haven't forgotten the beach. Just a minute outside of town is Newport Beach, where you can relax away from the hustle and bustle of the city.
Employment in Santa Ana
Santa Ana is the county seat of Orange County and the local government agency employs over 15,000 people. Other major employers include Ingram Micro and the U.S. Postal Service. The unemployment rate of 10.8 shouldn't deter you, all it takes is a little more information and effort.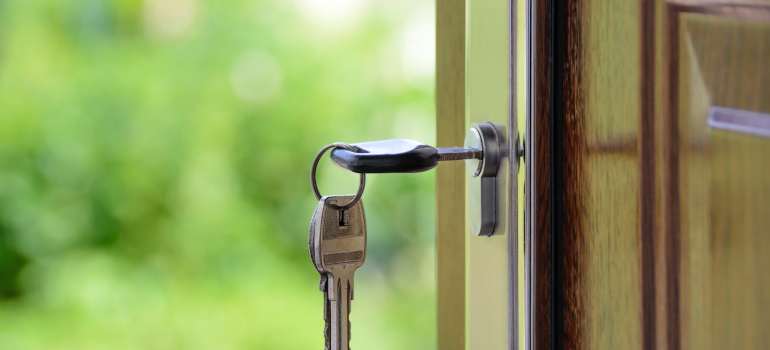 Cost of living
The price of renting a one-bedroom apartment can range from $1,300 to $3,000 per month, depending on location. Los Angeles area residents spend 12.4% of their household budget on food. The sales tax is 6.5%. If you are looking to buy real estate with a good-paying job, keep in mind that home prices are high. The median home price is approximately $800,000. Santa Ana offers its residents a suburban lifestyle and most people rent their homes.
To ensure your move goes smoothly and your belongings are stored safely, hire the services of vaulted storage Orange County. Your belongings will be kept safe until the next time you need them.
Santa Ana or San Clemente
Your next move brings you to Orange County and you are hesitating between Santa Ana and San Clemente. Before you hire packing services Orange County and proceed to move, there are a couple more things you should know.  What they have in common is the warm Mediterranean climate and Orange County. If you choose between these two cities, you will be choosing between two lifestyles. San Clemente residents may consider their town a paradise – a 1920s Spanish seaside village.
This city offers a dense suburban feel. In addition, the majority of residents own their homes. Well-maintained green spaces, numerous parks, and picturesque beaches offer countless outdoor activities. On the other hand, Santa Ana is the county seat and most populous city in Orange County. Rich cultural heritage and diversity are the main characteristics of this city. In Santa Ana, you are guaranteed great shopping and dining experiences, as well as a vibrant nightlife and rich cultural life. Let's conclude: Santa Ana or San Clemente, the decision is all up to you.
"*" indicates required fields
What Our Clients Say
" I was in a bind with having to move during the Coronavirus problems. You were very accommodating in this tough time. "