Senior Movers
"*" indicates required fields
All of the moving services we offer are client-oriented. We are proud of our unique approach that's embedded in our work ethic. This is where our moving company got its name from. The Affordable Reliable Moving Company is here to assist you in any way we can. Senior moving is a perfect example. Booking our senior movers Orange County residents love, whether it's for yourself or a family member, is a decision you will get to appreciate over time. The quality of service is especially important when senior moving is in question. This is why we are here to help. Check out our website or contact us. Get your free quote today.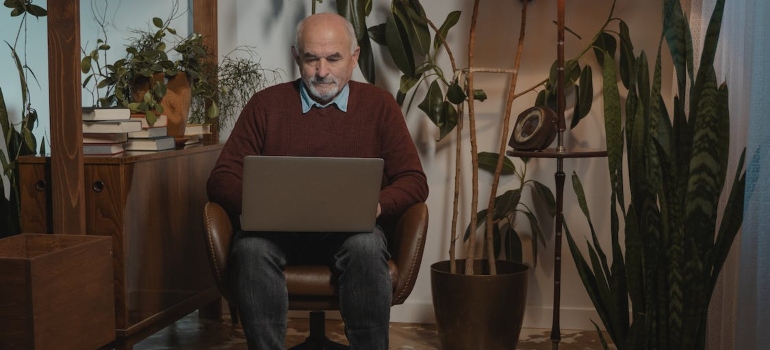 Our senior movers Orange County are at your disposal
Here at Affordable Reliable Moving Company, we have a team of qualified movers to ensure that the senior in your life has the services that they need in order to have a stress-free, smooth transition to their new home. Our senior's move assistance team is equipped with all of the tools and empathy needed to successfully complete relocations in a manner that is comfortable and efficient for every senior.
We understand the emotional toll that a relocation can have on an elderly person and we want to do everything in our power to create a comfortable transition with as few emotional bumps as possible. It's also easy to get a free moving estimate, that will help you with your final decision.
Why would you hire senior movers to help you with your move?
The answer to this question is simple. As a senior, you will not have to do anything. We will provide the best possible service for you, and help you with all your inquiries. Orange county senior movers we offer will match your expectations. Our reliability is something all our clients get to experience.
Booking a move is also as easy as it gets. And, above all, we are happy to provide you with any information you need. All you have to do is contact us and you will get your questions answered. With years of experience with senior moving, we are sure not to disappoint you.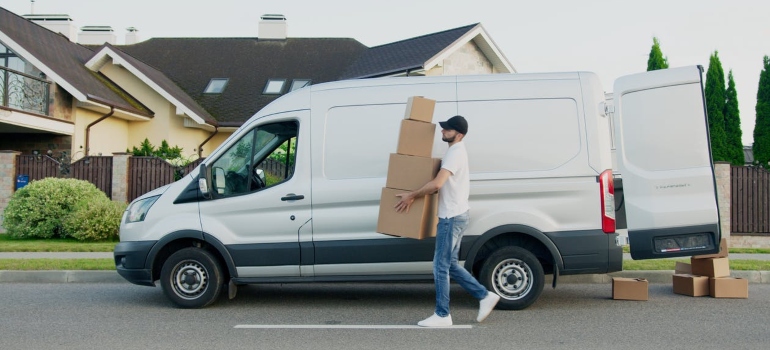 Moving services available for you
Besides senior moving, there are many more moving services we can offer you. Each and every one of them is listed on our website. You can read about them in detail there, or you can see them in this short list below. Keep in mind that these are just the main and most common moving services we offer:
Exploring Orange County
The main things that make Orange County attractive for seniors are its weather and retirement options. Nice weather is something every senior enjoys. The warm and sunny climate throughout the year will make your living here comfortable and enjoyable. Another important thing is the cost of living. You should be aware that it's 55% higher than the national average, so many retirees seek out senior employment services in OC that can help them with the budget.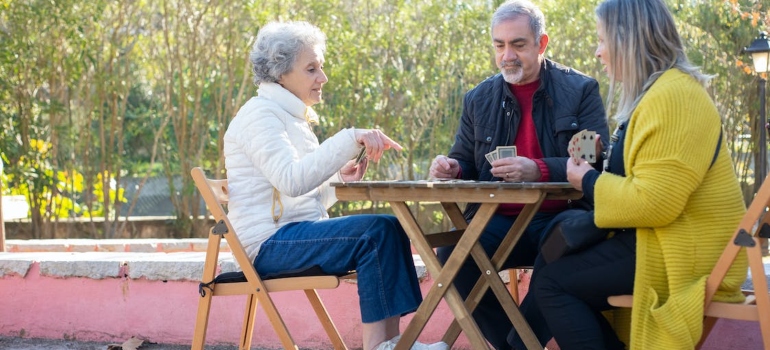 With lots of senior activities available and the aforementioned aspects, your stay here is going to be a delightful experience. There are also many suburban cities for you to choose from, in which there are as many retirement communities present. Our local movers in Orange County picked the top 3 suburbs for retirees:
The suburb of Laguna Beach – It's easy to navigate the suburb with public transportation, and there are a couple of big hospitals nearby;
The suburb of Dana Point – An amazing walkable place with parks and the coast where you can spend your free time;
Suburban town of Yorba Linda – One of the safest places in OC, and a big engaged community that you will enjoy.
Downsize prior to booking our senior moving services
What are some of the benefits that come with downsizing as a senior? As a senior moving company in Orange County, that relocated plenty of recently retired people, we know that this can be a great time to declutter and cut down on furniture that you never needed in the first place- and most importantly move to a smaller more manageable apartment/house. Whatever your personal reason is, here are five benefits that you come with downsizing that you can share with your family member.
Seniors can enjoy living in a space that is more tailored to their needs. Homes that are smaller, don't have stairs or other features that enable them to live more conveniently.
Downsizing means less time spent cleaning and more time enjoying hobbies.
Moving may place seniors in a more convenient location, closer to family members and friends.
Downsizing may be a financially advantageous move.
Downsizing is a good way to simplify your senior's life.
As you can see, there are several valid reasons for doing so. Making a move for any of these reasons is a smart decision. And who better to assist you in this endeavor than the reliable movers at our moving company?
Hiring Affordable Reliable Moving Company is easy
Once you book our senior movers Orange County retirees trust, one of our team members will be there to assist you from start to finish. You can find more information about these services on our website. Or, you can try contacting us. The Affordable Reliable Moving Company is a moving company you can trust. Put your faith in us, and we will not disappoint you. You can also get a free quote and see what we have to offer. We will gladly provide you with any additional information.
How it Works
Contact Us
Give us the details of your upcoming move and receive a free moving quote
from a team of trusted movers Orange County relies on.
Let Us Plan Your OC Move
Our movers in Orange County CA are here to help you achieve both
a successful and seamless relocation, with care and dedication.
Relax & Enjoy Your Day
Let Affordable Reliable Moving Company take the stress out of moving and
carefully handle your home or office relocation.
What Our Clients Say
" I was in a bind with having to move during the Coronavirus problems. You were very accommodating in this tough time. "