Tips to help you avoid mistakes on moving day
Moving day has finally come, and your movers are about to arrive and pick up your belongings. It seems like everything is done. However, your moving tasks are not over yet. Probably, you feel exhausted or anxious about how everything will go, and in this mood, you may make mistakes, and your moving day may turn into a disaster. However, don't worry. Affordable Reliable Moving Company is here to help you take the stress out and help you avoid mistakes on moving day. So, stay with us and find out how to make your relocation day easy, smooth, and stress-free.
Why do mistakes happen on a moving day?
Before we move on to tips to help you avoid moving day mistakes, we should first understand why mistakes happen then in particular. Mistakes occur all the time, and relocation is not an exception. However, mistakes are more likely to happen on a moving day since the day itself is pretty stressful, and you are probably exhausted and worried. There are many more reasons why mistakes happen during the moving day. First, people are usually in a hurry, checking whether everything is prepared well, and it is usually crowded in the house. Besides, mistakes may happen due to the lack of communication and organization, and it's completely normal since everyone is tired and has many things on mind. But that's not all. Many unexpected mistakes can happen due to weather changes, traffic, or injuries.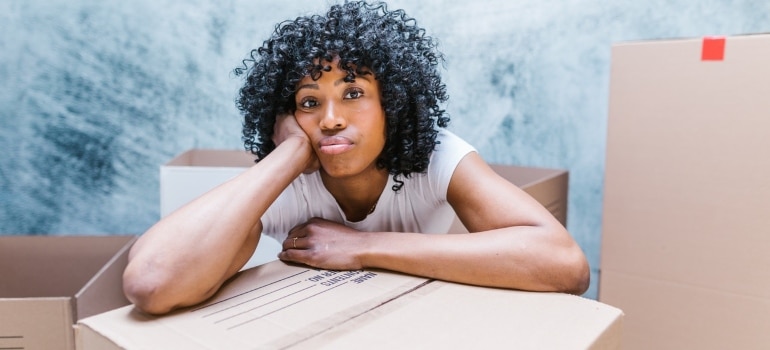 Most of the mistakes on a moving day happen because people tend to move on their own, and a DIY move should not be an option. It may cost you a lot more than when hiring moving professionals. So, choose smartly and hire residential movers Orange Couny to handle your moving tasks.
Moving day mistakes are usually related to moving preparation
Common moving day mistakes happen due to mistakes you have previously made during packing and preparing for the move. Improper organization leads to moving day mistakes. For example, if you haven't decluttered your belongings, you may end up with many boxes you cannot arrange well in the moving truck. One of the biggest mistakes is not measuring your belongings and not disassembling the furniture properly. Next, if you haven't checked the moving company you've hired, you may come across moving scams. Also, if you've agreed on a non-binding moving quote, you may pay more than you've planned. Those are the most common mistakes that will have terrible results on a moving day.
Common mistakes on a moving day
According to our local movers Orange County, the most common moving day mistakes are:
Letting kids and pets free
Not having a clear path
Not having an inventory list
Forgetting where your documents are
Packing on a moving day
Forgetting to disassemble the furniture
Disassembling the musical instruments by yourself
Leaving valuables and other irreplaceable items without protection
Leaving appliances to the very last minute
Not wearing protective clothes which may lead to injuries
Lifting boxes by yourself
Not doing a final walk-through
Not hiring verified movers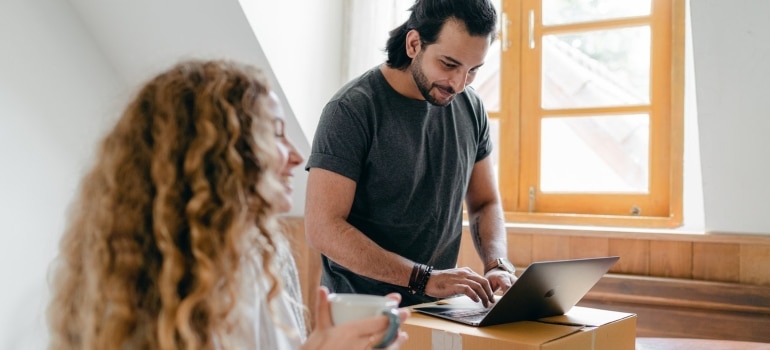 Tips to help you avoid mistakes on  moving day
If you want your moving day to be successful, safe, and stress-free, you should have a plan. Planning is the key to a successful relocation. And here are some tips to avoid moving day mistakes. First, start with a walk-through inspection. Use your inventory list to keep track o your belongings. Then, check if your furniture is well-disassembled and protected with the right materials. Next, check whether the boxes and furniture can go through doors, staircases, and narrow passages. After doing this, move on to a more detailed inspection. Following are some more tips on how to avoid moving day mistakes.
Get your paperwork ready
Yes, bureaucracy is tedious, but it's the most important moving task to handle. Don't forget to gather the necessary paperwork on time. The last thing you'd like is to deal with a missing document. You must remember to assemble your moving documents, personal documents such as IDs, driver's license, medical and vet records, credit cards, etc. Also, make sure the documents are up to date. The best time to do this is a month prior to the move, or at least fifteen days before. Don't leave this task to the very last minute and avoid troubles and delays.
Don't pack on a moving day
The worst thing you can do is leave packing to the very last moment. It may cost you a lot. So, in order to avoid this mistake, hire professional packing services Orange County, and they'll finish this tedious task. Also, avoid purchasing the packing supplies on your own –  your movers will know exactly the kind of protection your belongings need.
Avoid mistakes on moving day and find storage
If you are about to live in a temporary home, you'll need a place to store your belongings until the moving day. The worst thing you can do is have all the boxes and furniture in the temporary house no matter how big it is. It will lead to many mistakes on moving day. So, act smartly and choose a storage facility and ensure the safety of your belongings.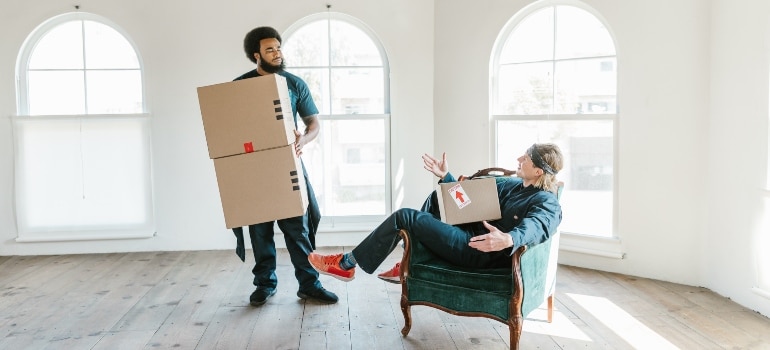 Avoid moving day mistakes and hire reliable movers
The smartest thing you can do t avoid mistakes on moving day is to hire moving professionals who will handle the entire process. However, finding a trustworthy and reliable moving company nowadays is not an easy venture since many companies are offering their services on the market. Luckily, you have your Affordable Reliable Moving Company. With us by your side, you won't have to worry about anything. Our professional team of movers will ensure that your belongings are packed, handled, and transported safely. Most importantly, you'll ensure peace of mind. So, contact us and enjoy a stress-free, reliable, and affordable relocation. Your wish is our command, and we'll meet all of your requirements. Have a safe move.
"*" indicates required fields
What Our Clients Say
" I was in a bind with having to move during the Coronavirus problems. You were very accommodating in this tough time. "