Yorba Linda Relocation Guide
So you decided to move to Yorba Linda, congratulations! It is a beautiful suburban city located in Orange County, with plenty of options for you to choose from. It is a perfect blend of living in a suburban city and all its perks, while still being close enough to beaches and cities and all the things they offer you. However, moving and relocating anywhere can oftentimes be a very stressful situation. There are a lot of moving parts that come into planning a move so before you pack your bags and hit the road, preparation is a must. Among other things you have to worry about before you even start packing, you also have to find the best residential movers Orange County has to offer to help you make your move an enjoyable experience. But don't worry as we got you covered! Here's a comprehensive Yorba Linda relocation guide.
About Yorba Linda (climate, education, safety)
Yorba Linda is a suburban city located in northeast Orange County. It is a part of the Los Angeles metropolitan area and has a population of 68,336 people. The yearly high and low average temperatures are 78 °F (26 °C)  and 56 °F (13 °C) respectively. It is a perfect warm place, as it sits between a summer Mediterranean and hot semi-desert climate. Yorba Linda doesn't have a lot of rain, as the yearly average level of precipitation in the city is between 14 inches (360 mm) to 15 inches (380 mm).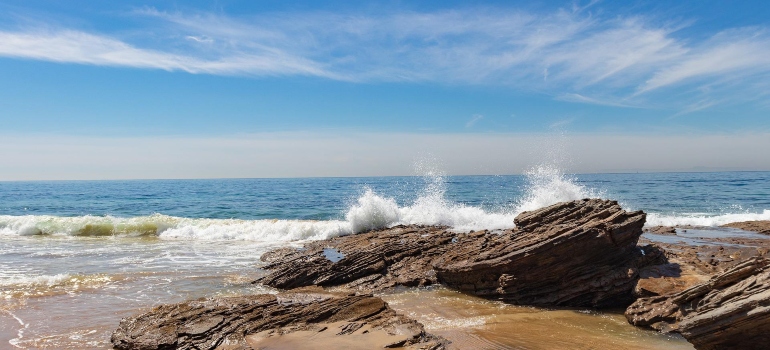 It is also considered a safe town crime-wise, with a national index of 63/100. The city has excellent schools for children of all ages. If you have kids of your own be sure to get to know what your schooling options are before moving. All in all, if you plan on relocating to Yorba Linda any time soon, it is for sure a great place to be. These were all general information in regards to the city, but make sure to explore all characteristics of Yorba Linda that are relevant to you and your family.
Get to know the area before your relocation to Yorba Linda
Choosing a school is not the only thing you should get to know before your relocation to Yorba Linda. If you've already decided on which house to buy, get to know your surroundings. How long does it take you to the nearest shopping mall, local markets, the beach, school, place of work, etc? You should also get to know your best options for local movers Orange County offers, as you will probably need a storage unit for the things you bring with you but still don't know where to put inside your new home. By knowing where all those things are, you will feel much more ready and secure to start your new life in Yorba Linda.
Buy a house in person
This probably can go without saying, but it is much safer and smarter to buy a house in person than simply buying online. Purchasing a property is an expensive ordeal just as much as it is important, so you should know all the ins and outs of it before buying. Committing to purchasing without having all the details can be a long-term nightmare. When you decide which house to buy, it is advisable to find the best movers Yorba Linda has to offer. That way, the actual move, and relocation will be smooth and enjoyable.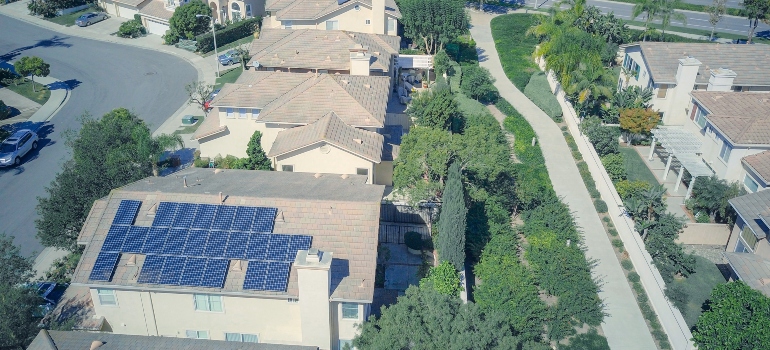 Plan your move ahead of time
A key to any successful relocation is planning it properly and in time. You should be well aware of all the important items on your checklist before you start packing. Here is a list of a few crucial steps you need to take to ensure your relocation to Yorba Linda goes as planned.
Set a budget for your Yorba Linda relocation
Setting a budget for your relocation to Yorba Linda is going to be the most important step. You should find an affordable home within the budget, but don't spend it all right from the start. You are still going to need money for the actual move and moving company, for unexpected costs that can come up, etc. On top of that, make sure to get to know the cost of living in Yorba Linda so you can come well prepared.
Decide on a relocation date to Yorba Linda
When you are done with selecting and buying your house, the next step is to set a moving date. You should give yourself enough time in advance to prepare, so that when moving day comes it all goes smoothly. You will always be a step ahead of any potential issue that may come up by sticking to your plan. Improvising should never be the way to go in important tasks like moving.
Hire a reliable moving company
This step is very important. Hiring a good and reliable moving company can make all the difference. You should find someone with plenty of experience and has all the answers to any of your questions. Choosing Affordable Reliable Moving Company OC will guarantee you get the best service and a warm welcome to Yorba Linda. A great way to start your stay in the city.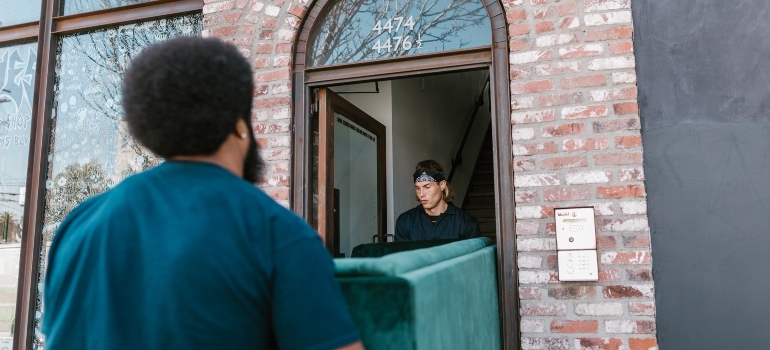 Get enough packing supplies
Having enough packing supplies is crucial. You don't want to start packing too late and realize you don't have enough supplies at hand. That alone can cause a lot of headaches. Thankfully, there are plenty of ways to get packing supplies. You can ask your moving company if they have them, and in most cases they do. They can also offer you great tips and tricks on how to properly pack to optimize the usage of space and supplies. Other ways include buying new packing supplies from stores, asking your friends and family if they have them or going to a site like Craigslist and seeing there. All in all, keep this Yorba Linda Relocation Guide when the time comes for your move. It will make all the difference.
"*" indicates required fields
What Our Clients Say
" I was in a bind with having to move during the Coronavirus problems. You were very accommodating in this tough time. "