Huntington Beach vs Irvine, CA: comparing cost of living
Living in California sounds like a dream – easy access to the ocean, fantastic weather, delicious food, and much more. California has something for everyone. The problem is deciding which city in the Golden State is the one for you. In this article, we will be comparing the cost of living in Huntington Beach vs Irvine CA, and offering some pros of living in both of these cities. After careful deliberation, Orange County moving services will be of great help when making your relocation regardless of your chosen location.
Learn more about the cost of living in both cities
The first thing to keep in mind before moving to California is how expensive it actually is. Before committing yourself to the SoCal relocation, establish a financial cushion, both for your moving and storage expenses. However, your safest option is to land a job before you move, especially if your company offers to cover your moving expenses. If you find yourself in need of a secure place to store your valuables from your previous home, vaulted storage Orange County is your safest option.
Renting prices Huntington Beach vs Irvine CA
The average rent for a studio apartment in Huntington Beach, CA is $1,925. Rent prices for 1-bedroom and 2-bedroom apartments go for $2,355 and $2,985 respectively. Although California is quite a pricey state, some of the cheaper neighborhoods in Huntington Beach are Huntington Harbour, Adams, and Bolsa Chica – Heil, with the average rent being between $2300 and $2600.
In Irvine, CA, the median price for renting a studio apartment is $2,677. For a 1-bedroom apartment, the average is $2,937, whereas a 2-bedroom usually goes for $3,695 a month. The most affordable neighborhood in Irvine is Northpark Square, where the average 1-bedroom apartment rent is $1,600. Some of the other cheaper neighborhoods are Orange County Great Par and Deerfield, with rent for a 1-bedroom apartment on average being between $2,000 and $2,500.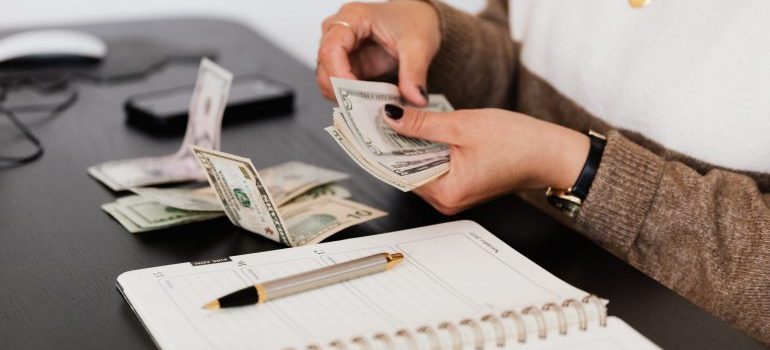 Real estate prices
Huntington Beach consists of 17 neighborhoods. There are 487 homes for sale, ranging from $70K to $12.5M. Trending up 27.5% year-over-year, the median listing home price in Huntington Beach, CA is $1.3M. The home price per square foot was on average $725.
Irvine is a city consisting of 24 neighborhoods. Additionally, there are 639 homes for sale, ranging from $398K to $40M. Similar to Huntington Beach, the median listing home price in Irvine, CA is $1.4M. The median listing home price per square foot was $712.
Much like most cities in California, both Huntington Beach and Irvine have a seller's market, which means there are more people looking to buy real estate than there are available houses.
Living costs Huntington Beach vs Irvine, CA
For both renters and homeowners in Irvine, CA, utility bills come each month. That being said, utilities typically cost $140 on a monthly basis – electrical bills, water, gas heating, and cooling included. Electrical costs are 34% higher than the American average at 15.98¢ per kilowatt-hour. With Irvine's phenomenal dining scene and expensive groceries, expect to spend $600-700 on average a month. However, if you're a big foodie it's easy to get carried away and spend much more.
On average, residents of Huntington Beach CA spend about $311 per month on electricity. That adds up to $3,732 per year. That's 34% higher than the national average electric bill of $2,780. Furthermore, the average amount of money spent on food is $600 a month – groceries and occasional dining out included.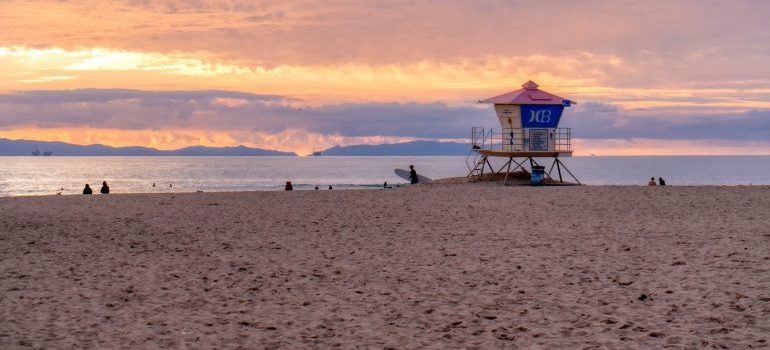 Why should you move to Irvine, Ca?
Irvine, CA is one of the safest and wealthiest cities in the U.S. and it's located in sunny Orange County. With a booming economy and amazing educational opportunities, it's no wonder so many people decide to call Irvine their home. If you as well decide Irvine is where your next home should be, movers Irvine Ca will take the job of relocating off your hands and save you time and energy.
Some pros of moving to Irvine, Ca:
Education – It's no secret that Irvine is a destination for education. Irvine's public schools and universities consistently rank among the best in California.
Dining scene – Irvin's residents can enjoy global cuisine with food from Chile to Vietnam, India, and Thailand thanks to Irvine's international community
Safety –Irvine has ranked with the Lowest Violent Crime Rate in America for the last 11 years according to FBI statistics
Job opportunities – Irvine has over 15,000 companies within its city limits including corporate headquarters and international businesses. Over 150,000 jobs are provided by two major business centers – Irvine Business Complex and Irvine Spectrum.
Why should you move to Huntington Beach, Ca?
Huntington Beach, CA is one of the cities in Orange County known for its laidback atmosphere. With a beautiful seaside, it's a dream location for those who have always wanted to live near water. Likewise, Huntington Beach is a go-to place for those who want to experience lively nightlife.
If you find yourself wanting to make Huntington Beach your new home, your best option is to hire movers Huntington Beach, who will go above and beyond to make your relocation as smooth as possible.
Some pros of moving to Huntington Beach, Ca
The Beach – A fabulous seaside awaits you in Huntington Beach – surfing, swimming, and sunbathing will be your new favorite free time activities
Nightlife – There is nothing left to be desired in Huntington Beach – live music, fine dining, and craft breweries. Huntington Beach is an ideal place for a night out
Lifestyle – Huntington Beach is known for its upbeat energy and carefree lifestyle
Weather – California has an amazing climate and Huntington Beach is the perfect example of it – sunny days all year round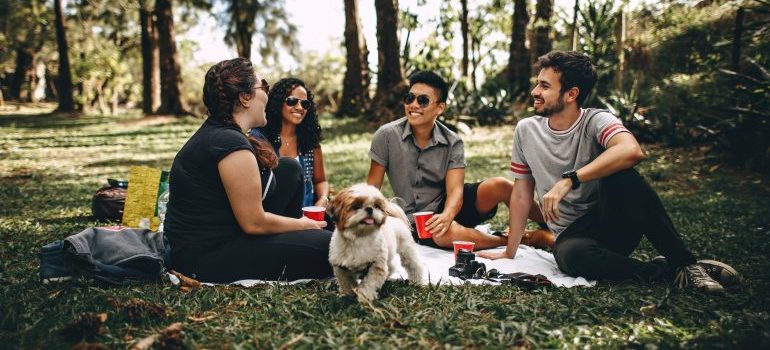 Bottom line: Huntington Beach vs Irvine CA
Hopefully, this article has helped solve your dilemma of Huntington Beach vs Irvine CA. Whichever city you choose, you should know you've made the right decision. California welcomes newcomers with open arms. After settling in be sure to get that infamous California tan!
"*" indicates required fields
What Our Clients Say
" I was in a bind with having to move during the Coronavirus problems. You were very accommodating in this tough time. "