Moving to Yorba Linda – All You Need to Know
The decision to relocate to a new city is made for various reasons. Whether you're seeking a change of pace, a new job opportunity, or simply a fresh start, you should think very carefully about it and make thorough plans. If you were interested in moving to Yorba Linda, before turning to some of the affordable movers Orange County offers, there are a few things you should know. It is a very interesting place in Orange County, California, that has its own charm, and learning more about it will tell you whether it is a place you want to call home. So, let's explore all you need to know about moving there so you can make your decision and transition to this new chapter of your life as smoothly as possible.
Yorba Linda 101
This city is located in Orange County, California, and it shares the region's energy. With a population hovering around 68,000 residents as of the last census before 2022, it offers a suburban tranquility but without lacking modern conveniences.
The roots of Yorba Linda trace back to the early 20th century, with its foundation deeply intertwined with the influential Yorba family. The name "Yorba Linda" itself translates to "Beautiful Yorba" in Spanish, a fitting tribute to the legacy of the Yorba family and the picturesque landscapes the city boasts.
As you explore the city, whether you're strolling through its historic neighborhoods or seeking assistance from local businesses like Orange Movers for a seamless relocation, you'll find that Yorba Linda lives up to its name which suggests scenic beauty. But apart from that, it's a city that cherishes its past while eagerly embracing the future.
Best Neighborhoods to Move To
Yorba Linda, often referred to as the "Land of Gracious Living," is renowned for its serene neighborhoods, top-tier schools, and low crime rates. If you're considering making this city your home, here are some of the best neighborhoods to consider:
East Lake Village
This community is built around a picturesque lake, offering residents not only scenic views but also a range of recreational activities. The residents can enjoy boating, fishing, and community events centered around the lake.
Vista Del Verde
Located near the Black Gold Golf Club, this neighborhood is a paradise for golf enthusiasts and those who appreciate well-manicured landscapes. Also, it's a place to look for a home if you prefer upscale properties.
Old Town
For those who have a penchant for history and a love for charming, historic homes, Old Town offers a touch of the past combined. This part of the city is rich with historic sites and quaint shops, and for that reason, tourists are a common sight.
Is Yorba Linda a Nice Area to Live In?
Absolutely! Beyond the neighborhoods listed above, Yorba Linda as a whole boasts a reputation for its family-friendly environment, well-maintained public spaces, and a community that values safety and education.
Who Should Consider Moving to Yorba Linda and Why
Yorba Linda appeals to a diverse group. Families are drawn to its top-rated schools and community events, making it a nurturing environment for children. Retirees find solace in its peaceful neighborhoods and community centers tailored for seniors. Professionals benefit from its proximity to Orange County's business hubs, ensuring manageable commutes. Additionally, those with specific storage needs, such as vaulted storage Orange County solutions, will appreciate the city's strategic location and will find exactly what they are looking for. In essence, Yorba Linda offers a fulfilling experience for all life stages.
What to Do in Yorba Linda
Yorba Linda seamlessly combines history, nature, and community spirit. A visit to the Richard Nixon Presidential Library and Museum offers an insightful journey into the life and times of the 37th U.S. president. For those inclined towards the outdoors, Yorba Regional Park provides a refreshing escape with its lakes, trails, and picnic spots. The city pulses with life through its local events, from the busy farmer's markets to great summer concerts. And, for those who enjoy retail therapy, the Savi Ranch area boasts a variety of shopping options, ensuring a fulfilling experience and full shopping bags for all involved.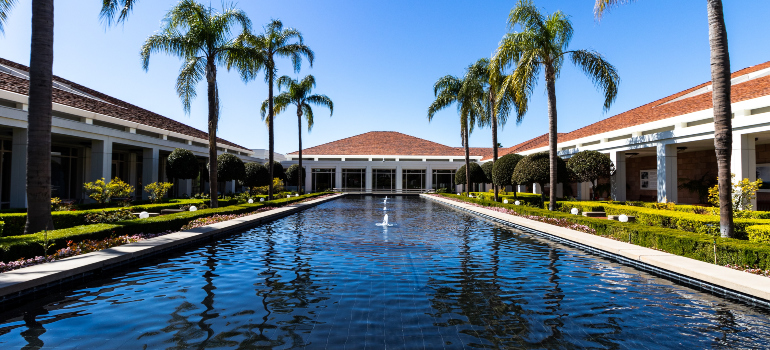 Where to Eat and Drink
If you are wondering whether you'll find a good place to eat in this smaller city, the answer is yes! At Main Street Restaurant, clients can savor classic American dishes in a cozy ambiance, complemented by weekend brunch specials and a selection of craft beers. Within the Savi Ranch shopping area, a diverse range of dining options awaits, from sushi to Italian, all set in a vibrant atmosphere with outdoor seating options. For craft beer enthusiasts, the city is home to several Craft Breweries that showcase unique brews. They often offer tasting sessions, and provide insights into the beer-making process. Dessert lovers will find solace at Valenza Chocolatier. The handcrafted Italian chocolates and award-winning bonbons are the stars there that will have you coming back for more. And for those craving authentic Mexican flavors, Blue Agave stands out with its traditional dishes and an extensive tequila selection.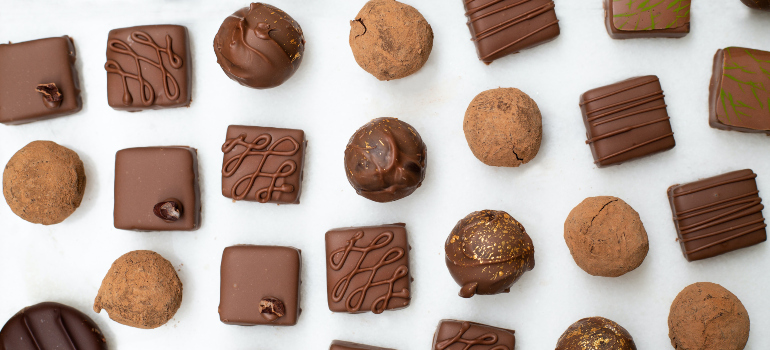 How to Prepare for This Move
Relocating to a new city, even one as welcoming as Yorba Linda requires careful planning and preparation. The process can be overwhelming, but with the right steps, you can do it like a pro. Here's a guide to help you prepare for moving to Yorba Linda:
Research. Before making any decisions, it's crucial to understand the local housing market, amenities, and community vibe. Spend time online, visit forums, and read reviews to get a comprehensive view of life in Yorba Linda.
Visit in person. Pictures and descriptions can only tell you so much. If possible, spend a weekend or even a day in Yorba Linda. Walk around, visit potential neighborhoods, and get a feel for the community.
Hire a local realtor. A local realtor will have insights into the best neighborhoods, current market trends, and potential deals. Their expertise can be invaluable in finding the perfect home for you.
Engage reliable movers. When it's time to make the move, consider hiring professional movers. The reputable movers Yorba Linda is home to, specialize in local relocations, ensuring your belongings are transported safely and efficiently.
Create a moving checklist. Organize your tasks, from decluttering your current home to setting up utilities in your new one. A checklist will ensure you don't miss any crucial steps and help alleviate the stress of moving.
Connect with the locals. Join local online groups or community centers. This will not only help you get acquainted with your neighbors but also provide insights into local events, services, and opportunities.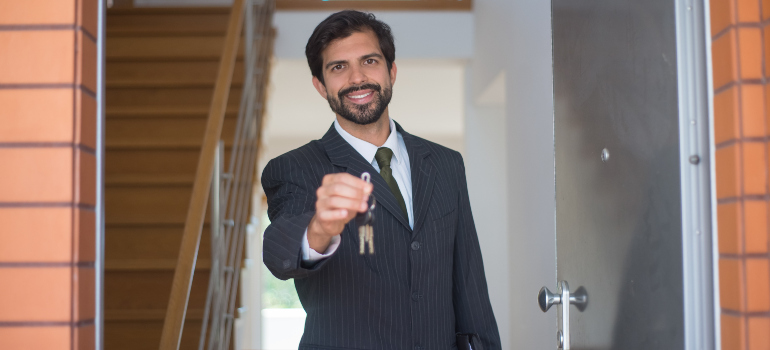 Is Moving to Yorba Linda a Good Thing to Do? Let your Heart Be the Judge!
There isn't much this city can't offer and it does that peacefully thanks to its suburban nature. But the answer to the question of whether moving to Yorba Linda is a good decision for you lies in your own heart. Explore all the information about this place and think hard about whether it aligns with your lifestyle and your plans for the future. And, should you choose to go through with this move, enjoy every minute of it, because exciting times lie ahead!
"*" indicates required fields
What Our Clients Say
" I was in a bind with having to move during the Coronavirus problems. You were very accommodating in this tough time. "