Popular Family-Friendly Amenities In and Near Costa Mesa
Nestled in the heart of Orange County, Costa Mesa is a gem of Southern California. Its prime location, just one mile from the Pacific Coast, makes it an attractive spot for families seeking sun-soaked adventures. With a population of approximately 113,000, Costa Mesa boasts a vibrant arts scene, diverse culinary offerings, and a rich cultural heritage. The city's main industries include retail, services, and manufacturing. As professionals who know the area well, Affordable Reliable Moving Company recognizes the significance of family-friendly amenities in and near Costa Mesa. From tranquil parks to thrilling attractions, there is no shortage of entertainment for families in this desirable city.
Family-friendly amenities in and near Costa Mesa abound
Costa Mesa is a trendy touristic place in California. The abundance of family-friendly amenities makes this place attractive for all ages. Some of the best spots are:
Sky High Sports – Address: 2970 Airway Ave, Costa Mesa, CA 92626
Fairview Park – Address: 2525 Placentia Ave, Costa Mesa, CA 92626
TeWinkle Park – Address: 970 Arlington Dr, Costa Mesa, CA 92626
Newport Beach – The entire beach area is a long strip of land along the coastline, but one popular location is the Newport Beach Pier at 70 Newport Pier, Newport Beach, CA 92663
The Reptile Zoo – Address: 18822 Brookhurst St, Fountain Valley, CA 92708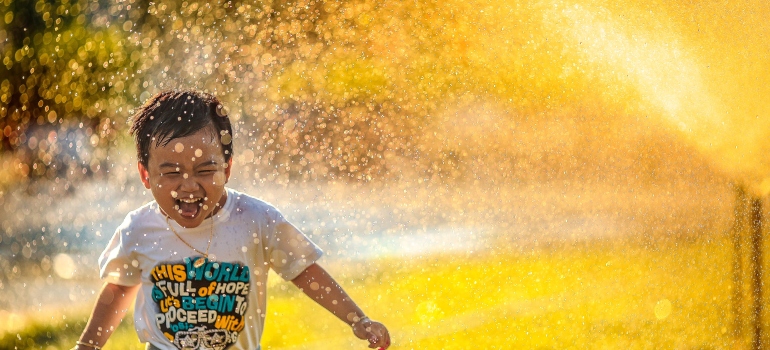 Sky High Sports
Looking for an adrenaline-pumping family adventure in Costa Mesa, CA? Sky High Sports is the ultimate destination for an unforgettable experience! Catering to all ages, this premier trampoline park offers an array of thrilling activities that will leave you and your loved ones breathless with excitement. From epic trampoline dodgeball battles to conquering challenging obstacles in the Ninja Course, Sky High Sports has it all.
Little ones can safely bounce in the dedicated Kids Court, while older kids and adults can test their skills and flip into the massive foam pit. Watch as your family defies gravity, bouncing off walls and embracing the freedom of flight. The joy and laughter will create memories that will last a lifetime. Sky High Sports prioritizes safety, ensuring trained staff and well-maintained equipment, providing peace of mind for all visitors.
Fairview Park
Located in the center of Costa Mesa, Fairview Park offers an incredible array of activities that cater to the whole family. It is a great thing to do for relaxation after a move with our furniture movers Orange County offers. With its sprawling green spaces, diverse recreational options, and natural beauty, Fairview Park is the perfect destination for families seeking memorable experiences. Here are some of the unique things to do in the park:
Picnic and Play: Settle down for a delightful family picnic amidst the park's lush grassy areas. Kids of all ages can enjoy running, playing catch, or flying kites in open spaces.
Adventure Playground: Designed for children aged 5-12, the park's adventure playground boasts thrilling slides, climbing structures, and interactive elements that stimulate their imagination and promote active play.
Hiking and Nature Trails: Embark on a leisurely hike along the picturesque trails that wind through Fairview Park. Discover hidden treasures like blooming wildflowers, native wildlife, and tranquil ponds.
Equestrian Center: If you are passionate about horses, visit the park's equestrian center and witness riders showcasing their skills. Experience the beauty of these majestic creatures up close.
BMX Track: Thrill-seeking teens can challenge themselves at the BMX track, showcasing their biking prowess and experiencing an adrenaline rush on exciting jumps and turns.
Model Aircraft Area: Witness the magic of soaring model airplanes as enthusiasts skillfully maneuver their creations through the sky. It's an awe-inspiring sight for children and adults alike.
TeWinkle Park
This expansive park offers a wealth of exciting activities suitable for all ages. Whether you're seeking outdoor adventures, playground fun, or serene natural beauty, Tewinkle Park is the right place to visit. If you were to ask packing services Orange County locals trust, they would likely recommend this gem.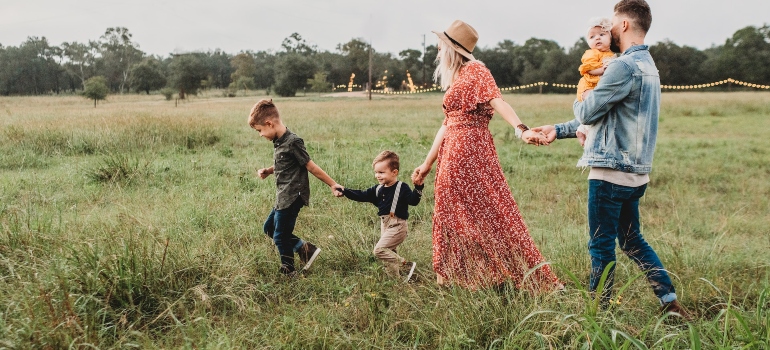 For the little ones, the park boasts a vibrant playground area, complete with age-appropriate structures, swings, and slides. Children can unleash their imaginations and burn off energy while parents relax nearby. Additionally, the park features sports fields, perfect for older kids and teenagers to engage in games like soccer or baseball. Explore the lush green spaces, where families can enjoy leisurely walks, picnics, or flying kites on a sunny day. Tewinkle Park also houses a serene lake, ideal for fishing enthusiasts or those seeking a tranquil atmosphere.
Newport Beach
Newport Beach awaits an abundance of family-friendly activities. With its pristine shores and endless possibilities, Newport Beach caters to all ages. Building sandcastles and splashing in the gentle waves for the little ones brings pure delight. Teenagers can try surfing or paddleboarding, while parents can relax on the sandy shore or stroll along the picturesque boardwalk. But amidst the excitement, let's not forget sun safety! Apply sunscreen liberally, seek shade during peak hours, and ensure everyone stays hydrated to savor the fun-filled days!
The Reptile Zoo
The Reptile Zoo boasts an extraordinary collection of reptiles from around the globe. Encounter majestic pythons, colorful chameleons, mighty crocodiles, and even exotic lizards. The diversity of species is awe-inspiring, providing an educational and unforgettable experience for visitors of all ages.
Families can explore this captivating haven during its operating hours for a nominal entrance fee. Although it's not situated in Costa Mesa, after relocating with expert movers Costa Mesa offers you can take a short trip and go on this extraordinary adventure.
Create lasting memories in Costa Mesa
Even though it is a relatively small city, family-friendly amenities in and near Costa Mesa abound. If you recently made this place home, feeling out of place and disconnected is normal. Take some time for yourself, but remember that your kids will acclimate faster if you let them explore the area. There is no better way than to visit one of these places. Have fun!
"*" indicates required fields
What Our Clients Say
" I was in a bind with having to move during the Coronavirus problems. You were very accommodating in this tough time. "