Should you hire movers for your move to Long Beach?
Should you hire movers for your move to Long Beach is a question of many people's minds. There are numerous benefits of hiring moving professionals versus doing a DIY move, and we'll cover them all. That's not to say that a DIY relocation can't be successful, but there are many things to consider first. Affordable Reliable Moving Company will explore all the factors you need to know prior to making a decision, so your relocation is a smooth and enjoyable experience. Let's get started!
Benefits of hiring movers for your move to Long Beach
Let's now take a closer look at how professional moving companies Orange CA has to offer can help you relocate with ease. As with everything in life, there are pros and cons to each choice. Here are the benefits of hiring movers for your move to Long Beach:
Cost-efficiency 
Saving your time
Handling logistics
The safety of your belongings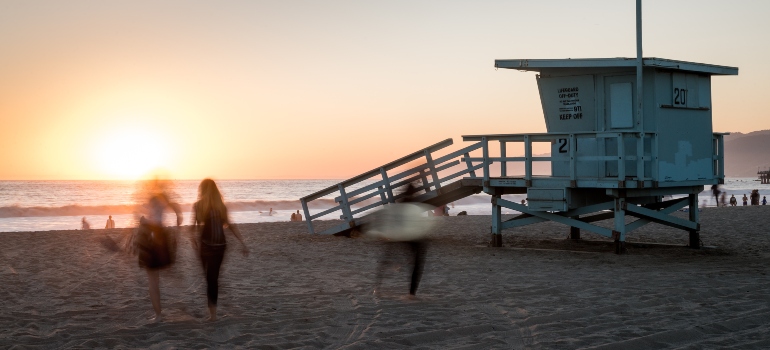 You can save time and effort
Professional movers can give you back the time you'd spend on packing, loading, unloading, etc. Instead of doing that all on your own, they will take those responsibilities from your hands and allow you to focus on other important areas of your relocation. You wouldn't need to worry about any of that, as they are trained and well-versed in those tasks. Also, apart from time, you wouldn't need to put in the required physical effort to get things done. You won't feel drained and tired, so you'll be able to execute your move fresh and energetic!
Movers will handle the complexities of logistics in your place
If you think driving from point A to point B during the move is all that's required, think again! If you are moving to the city from another state or a very distant city, definitely consider hiring movers for your move to Long Beach. Apart from driving to your new location, they are also responsible for obtaining the necessary permits and following regulations if you're traveling interstate. They plan the most efficient route and consider factors such as traffic, peak hours, and road conditions, all with the goal of minimizing delays. With their experience, reliable movers know the best ways to handle any unexpected situations that may arise during the journey.
Your belongings will be safe and sound
Another valuable benefit of hiring professional movers is the safety of your belongings. They have experience and know-how to handle items carefully and use proper packing materials to protect fragile items from breakage. Movers are trained to lift heavy objects safely, reducing the risk of injury and damage. They have equipment like dollies and straps to secure items during transport.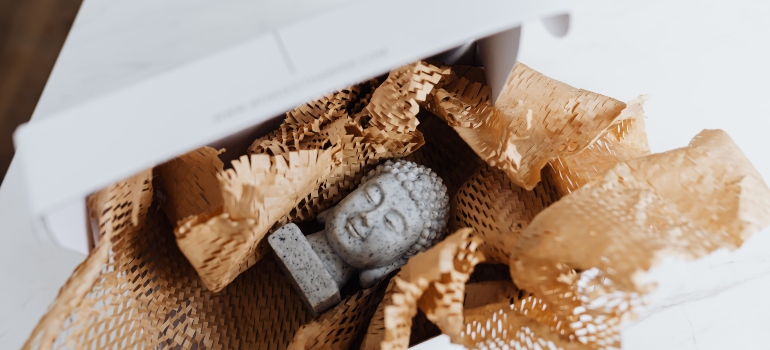 Professional movers also have insurance coverage, so in case of any unforeseen accidents, you will have adequate protection. They take precautions to prevent scratches, dents, or other damage to furniture and walls. They can also navigate stairs and tight spaces, minimizing the risk of accidents. Finally, by following a systematic approach, your chosen movers ensure your possessions are safely loaded and unpacked in your new home.
Other factors to consider when deciding whether to hire movers
Now let's take a look at the other side of the coin. We've covered the benefits of hiring professional movers Long Beach CA provides, but now let's take a look at when can a DIY move be a good choice. There are two main factors, and those are the size and complexity of the move and cost considerations.
Size and complexity of the move
If you are moving short distances and don't have a lot of possessions, then maybe a DIY move would be a better choice. Obviously, the larger the move, the greater the need for professional movers. But if you are in a nearby city, or moving from within the city to a new apartment, a DIY move can be a simple solution. You'd have to find adequate packing supplies on your own, pack, load, unload, and do all the other things we've mentioned earlier, but in this case, it can be manageable. With just a few boxes of items and a short driving distance, there's no need to make the expense of hiring movers. All you'd have to do is be very meticulous with the tasks at hand. If you need additional assistance, you can always ask your friends and family for help!
Cost considerations
A DIY move can be a cost-effective solution for shorter distances or when you have fewer items to bring. You have full control over the process, allowing you to save money on professional moving services. Renting a moving truck or van is usually more affordable than hiring movers. You can choose the size of the vehicle based on your needs, eliminating unnecessary expenses.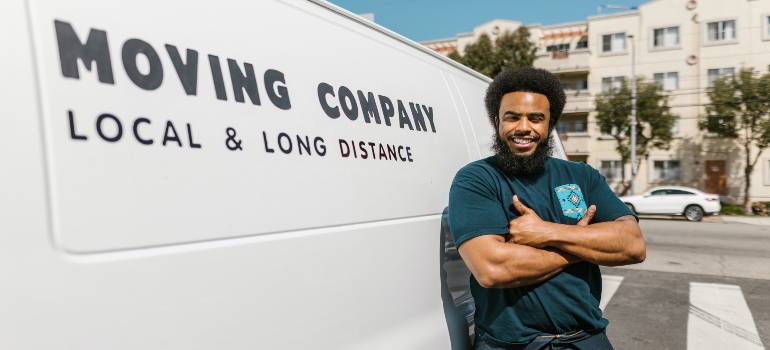 Packing your belongings yourself saves on packing services and materials. You can use readily available boxes and packing supplies or repurpose items you already have. DIY moves also give you the flexibility to move at your own pace and schedule, avoiding any additional costs for time constraints. Finally, with fewer items to transport, you may not need to make multiple trips, reducing fuel and mileage expenses.
Should you hire movers for your move to Long Beach is entirely up to you!
Should you hire movers for your move to Long Beach or not is a decision that depends on various factors. Professional movers offer numerous benefits that can make your relocation easier and smoother. They save you time and effort by taking care of packing, loading, unloading, and other tasks. Moreover, your belongings are in safe hands as movers have the expertise to handle items carefully and use proper packing materials. They also navigate logistical complexities, ensuring a smooth journey to your new home. However, for smaller and less complex moves, a DIY approach can be a viable option. If you're moving a business, the same principles apply. In that case, hire the best office movers Orange County has to offer and enjoy a smooth transition!
"*" indicates required fields
What Our Clients Say
" I was in a bind with having to move during the Coronavirus problems. You were very accommodating in this tough time. "