The best season to move to Orange
Weather can greatly impact your moving day, but there are other factors as well. One of them is figuring out the best season to move to Orange. So if you are planning your relocation months in advance, you should be able to choose the most appropriate time to move. Don't forget to check with moving helpers Orange County prices for different seasons.
What is the best season to move to Orange?
Orange County is a popular destination for many people due to its sunny climate, beautiful beaches, and vibrant culture. Although you can move to Orange County at any time of the year, there are a few factors to consider when deciding the best season to move.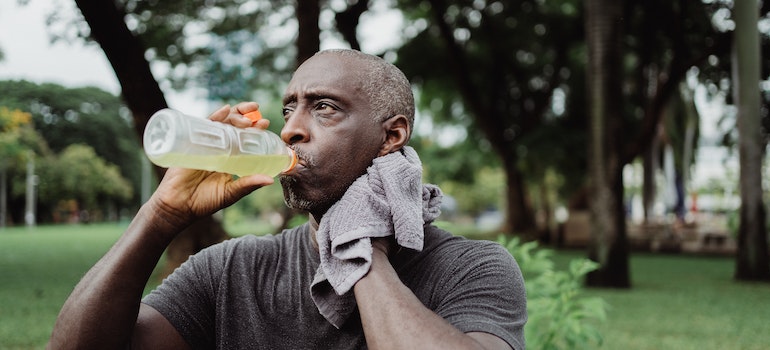 Even though sunshine and warm weather might sound tempting, they can make your relocation to Orange that much more challenging. When it is too hot and sunny, it will be more difficult to move, even with the help of experts from Orange County moving services. Usually, the most suitable season for relocation is fall and spring. However, since Orange County has a mild climate, you can consider relocating even during winter, too.
We strongly advise against moving during summer, as the high heat and humidity can turn your moving day into a nightmare. This is especially true in case you have any health conditions that require you to be extra careful.
Consider the weather when you are moving
The most comfortable weather for moving is, for sure, fall and spring. When you think about packing and moving boxes, it's definitely more pleasant to deal with these tasks when temperatures are lower. It's not a brainer that doing physical labor in high humidity is very uncomfortable and tough. On top of that, summer can also be the high season for local movers Orange County, regarding bookings and prices. Therefore, make sure that you get free quotes from multiple movers, so you can choose the right company for your needs.
Other factors to consider when choosing the best season to move
Besides the weather, there are a few more things you need to consider when relocating. One of the most important ones is the availability of movers or rental vehicles. Moving companies and rental trucks can be in high demand during the summer months, which can make it harder to schedule your move.
Moving in the fall, winter, or early spring may be less hectic, and you may be able to save money on moving costs. If budget is an important part of your decision, you better make sure that you check prices before scheduling movers. Also, try to schedule the moving day in advance because you will have more options to choose from.
Another very important factor is school. If you have school-aged children, you may want to consider moving during the summer break so that your children can start school at the beginning of the school year. This will give them time to adjust to their new surroundings and make new friends. It will also provide them with time to cope with the relocation and to get to know the new neighborhood.
So what is the best season to move to Orange?
At the end of the day, deciding what is the best season to move to Orange will depend on your personal preferences and circumstances. Therefore, before you make a final decision, make sure to consider the weather, availability of Orange movers, and school schedules. That way, you'll be able to have a smooth and stress-free moving day!
"*" indicates required fields
What Our Clients Say
" I was in a bind with having to move during the Coronavirus problems. You were very accommodating in this tough time. "