How to pack and move a wine collection
Wine collections, whether amateur collections or expensive ones are very delicate to move. Not only wines are fragile, but they are sensitive to temperature and light. You need to put some thought and prepare to move a wine collection. Another important thing is to find affordable reliable moving company Orange County. Professional help is very much needed when it comes to moving sensitive items.
How to prepare to move a wine collection?
In case you are an amateur collector and you need to move, then start to plan. Firstly, you will need to prepare packing supplies. When you collect moving supplies, be sure that you get everything that is suited for packing wine bottles. This means that you need wine packing boxes, bubble wrap, foam sleeves, and sturdy boxes. If you don't feel you're up to the task, hire packing services in Orange County. However, if you choose to pack on your own, keep in mind that it is essential to have proper packing supplies in order to keep bottles safe from damage. 
Pack bottles separately
Packing for move wine collection is the most important part, of course.  You will need enough specialty boxes for bottles, as well as other packing materials. Wrap each bottle in bubble wrap or packing paper, and make sure that the entire bottle is covered. Also, secure the wrap with tape. Place each bottle in its own compartment in the box, and fill any empty spaces with packing material, such as packing peanuts or air cushions. Make sure that each box is tightly packed and the bottles are not moving around. Especially if you are moving long distances with long transport.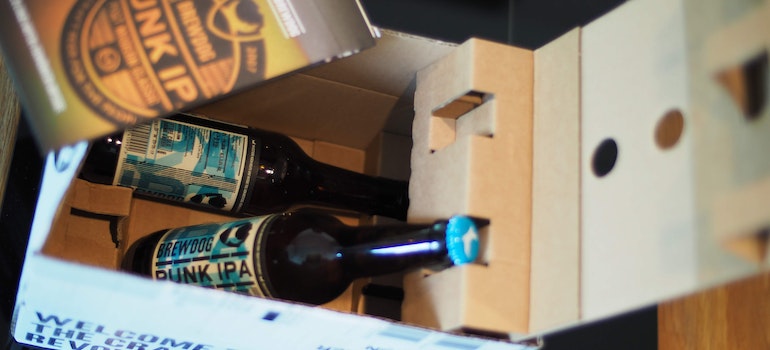 If you are moving locally, you can transport the wine in your own vehicle. If you are moving long distances, consider using a professional wine shipping service that specializes in transporting wine. But, if you have a valuable wine collection, even if you are moving locally you should hire local movers from Orange County. Choosing a reliable moving company with experience in handling wine collections is an important step. Also, make sure that you maintain the right temperature during transport.
Make an inventory of your collection
Before you pack bottles into boxes, you need to make an inventory. Create a detailed spreadsheet of your wine collection, including the number of bottles, their varietals, and their values. This will help you keep track of your wine during the packing and moving process.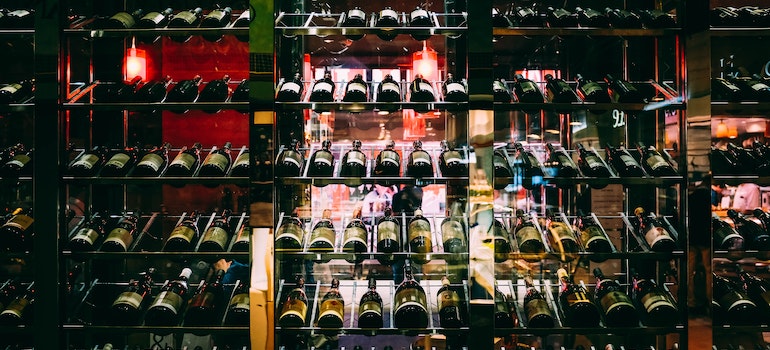 Another useful tip is to get an appraisal of your collection. In case you have a larger collection or some valuable wines, schedule an appraiser to value your collection. If your moving day dates do not align, you can also get vaulted storage Orange County and keep your wines safely stored until the move.
Safely unpack after you move your wine collection
Once you arrive at your new home, store the wine in a cool, dark, and vibration-free location, such as a wine cellar or a closet. Allow the wine to settle for a few days before opening any bottles. You can pack and move a wine collection safely following these guidelines. Make sure that it arrives at its new home in good condition.
"*" indicates required fields
What Our Clients Say
" I was in a bind with having to move during the Coronavirus problems. You were very accommodating in this tough time. "