Changing location is a major decision. That's why moving to Irvine will require you to prepare in advance and choose a reliable company. Although it seems simple, a smooth and effortless move doesn't happen overnight. It's good to spend some time researching before you decide which company you should trust. In addition, your well-being musn't suffer during the move, which is why it's important to watch your health. We at Affordable Reliable Moving Company Orange County came up with this comprehensive guide to help you organize and manage your move without stress. By following our tips, you can ensure a smooth move from the first day. Also, we provide services that can make your move run faster, so give us a call for more information!
Learn about Irvine as much as you can
Before you even begin packing, take time to learn about the place you're moving to. When it comes to the city of Irvine, you'll be glad to know it's a city that has all your needs met. It's a blissful city with lots of greenery that is ideal for all age groups. Seniors, as well as young families often opt for relocating there, in order to live a peaceful and financially stable life. Irvine is one of the most affordable places in California, with below-than-average housing prices. In addition, employment is on the rise. That's why you'll definitely notice many aspiring business owners in Irvine. The fact that companies such as Blizzard Entertainment, Google, and Toshiba have their offices stationed in Irvine speaks volumes.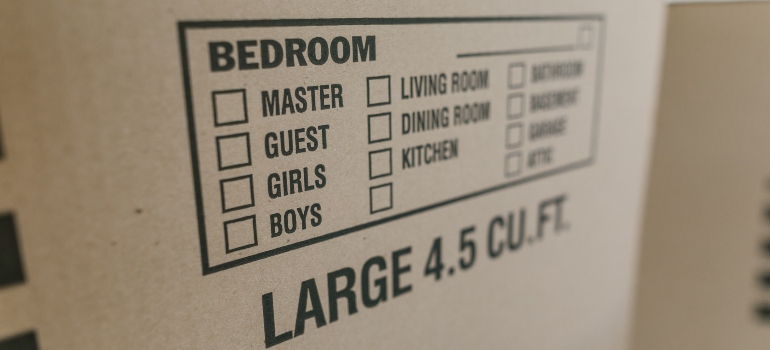 The healthcare system in Irvine is another reason to move there. Medical experts, nurses, dentists, and surgeons can find an array of jobs in Irvine due to constant job vacancies. Furthermore, higher education here is becoming more and more prominent. On top of that, Irvine is close to various outdoor areas, so those who seek out some nice outdoor adventures can enjoy their weekend away from the city. Simply put, Irvine is the place that has it all!
Why is it important to learn about your future place of residence?
The more you know about your new home, the easier it is to handle a demanding relocation period. If you're more of an artistic person, go online and research galleries, exhibitions, and other venues in Irvine. If you like a good night out, then check what pubs offer quality beer or cocktails. Just look up the places where you see yourself spending your free time! It will give you an overall idea of your future life in Irvine and keep you motivated to finish the move.
Organize your upcoming move to Irvine and hire a trustworthy moving company
The next step is to pick reliable movers to do the hard work for you. It's not advisable to handle the move entirely on your own, especially if you have a lot of heavy items. Whether you are relocating to Irvine from a nearby city or another country, it's best to hire moving help. All you have to do is go online and search for the local movers Orange County has to offer. However, there are a few important things to pay attention to:
When you are looking for either residential or commercial movers Irvine CA companies offer, make sure to do a background check on each company. The company you hire has to be registered, and licensed, with a unique USDOT number.
Skip any company that charges for moving estimation. A moving estimate is a service that all renowned companies do for free.
Make a list of services you need for the move and search for the company that offers them all in one place. Full-service movers usually provide all services you can imagine, including packing supplies.
Inquire about special moving services
If you're moving your business to Irvine, then you'll need a specialized team of commercial movers. Therefore, contact the companies that have excellent ratings and years of experience in commercial relocations. Choose a few of them, book their estimates and decide which one works best for you.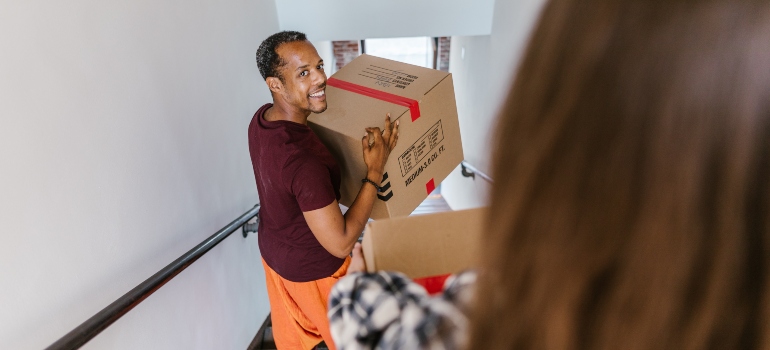 Rent storage before you move to Irvine
Once you pack up the boxes, you must put them somewhere safe. This is why your move can't be complete without a clean, pest-free storage unit. Bear in mind that nowadays you can choose from different storage sizes and types.
 Indoor, climate-controlled units are perfect for long-distance relocations. There you can store the majority of items and remain peaceful for the rest of the move.
Portable containers are a cheaper option, and also best for shorter relocations.
You can also opt for vaulted storage Orange County companies have on offer. They add up extra security for your items and keep them safe from unwanted guests.
Before you make the final choice, ask to see storage units in person. You deserve to know where your money goes and is the company's storage service worth the investment. Check if the storage is clean, video-monitored, and spacious enough. Also, don't forget to ask about accessibility. Some companies have strict working hours, while others allow their customers to have 24/7 access to their designated storage unit. The latter solution is the most optimal for you.
Schedule your moving tasks
Avoid packing all stuff for the move in two days. Instead, plan your packing journey according to your work and other duties. Make sure to declutter your home to make packing go faster. This is a good opportunity to earn extra dollars and spend them on high-quality supplies, for example. On the other hand, you can ask your movers to help you come up with a moving plan.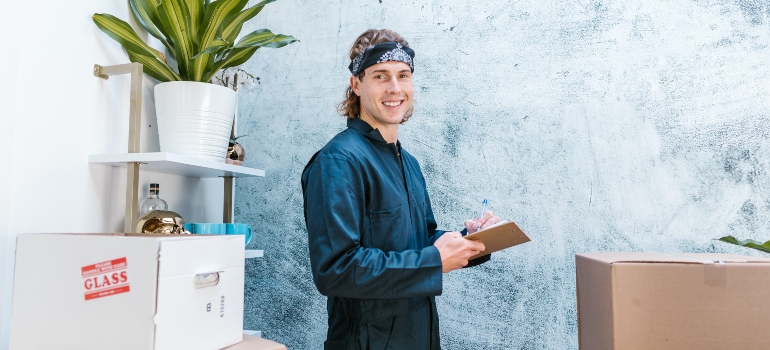 Learn about your moving rights before moving to Irvine
Another important aspect of moving to Irvine is to learn your rights as a customer. This is how you'll protect yourself from fraudulent companies that don't have your best interest at heart. The same applies to each company you come in contact with. Before you sign any deal, go through all terms and conditions. Ask for clarification if necessary.
"*" indicates required fields
What Our Clients Say
" I was in a bind with having to move during the Coronavirus problems. You were very accommodating in this tough time. "