The benefits of moving to Aliso Viejo, CA
Are you considering moving to California but aren't sure where? Let us help you narrow that choice down by highlighting all the wonderful benefits of moving to Aliso Viejo! It is one of the most sought-after places to live in California, with many amazing amenities and offerings everyone can enjoy. From its convenient location and top-rated schools to its gorgeous natural surroundings, this city has everything you need to lead a fun and fulfilled life. So before you even think about hiring Orange County moving services, let's take a deep dive into Aliso Viejo and what makes it so desirable.
What's the job market like?
One of the biggest benefits of moving to Aliso Viejo is its thriving job market. The average yearly salary is $88,000, offering a competitive income for its current or future residents. Additionally, there is a range of employment opportunities in the city, and the most common jobs include:
Customer service representative
Sales associate
Project manager
Software engineer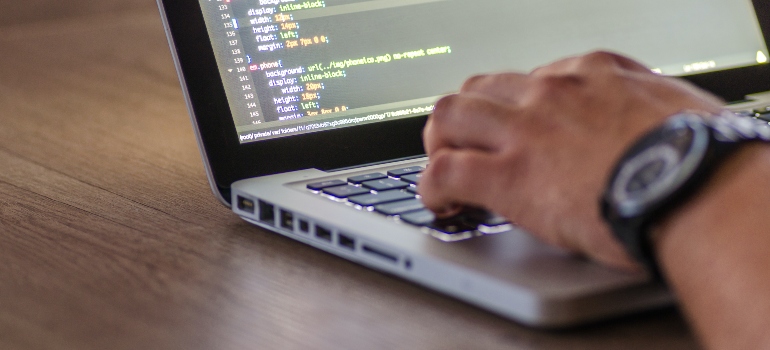 Many other positions span various industries, so individuals with different skill sets and interests can easily find employment there. The low unemployment rate of only 3,0% makes landing a great job effortless. Leverage that to your advantage and find a job that perfectly suits your preferences and skills.
You can enjoy beautiful natural surroundings
Aliso Viejo is blessed with stunning natural surroundings. One must-visit place is Aliso and Wood Canyons Wilderness Park, offering picturesque hiking trails through canyons and oak woodlands. Another gem is Laguna Coast Wilderness Park, which is known for its breathtaking coastal views and diverse wildlife.
Aliso Beach Park is perfect for outdoor enthusiasts for swimming, sunbathing, and surfing. Nearby, Laguna Beach offers pristine beaches and scenic Heisler Park. Crystal Cove State Park showcases tide pools and rugged cliffs. Lastly, Soka University's serene campus features beautiful gardens and a peaceful lake. If you're excited to explore these parks, don't hesitate to hire your local movers Orange County has to offer for your relocation!
It has a very convenient location
Aliso Viejo has a highly convenient location that provides numerous benefits to its residents. Its proximity to major freeways such as the I-5 and 73 Toll Road allows for smooth commuting to nearby cities and employment centers. Residents can enjoy a short drive to popular attractions like Disneyland, Knott's Berry Farm, and Universal Studios. Apart from its surroundings and natural beauty we already mentioned, the city's strategic location enhances residents' quality of life by offering a perfect blend of coastal charm, urban convenience, and natural wonders.
Aliso Viejo has a top-notch education
Aliso Viejo offers excellent educational opportunities with notable universities and colleges. The Soka University of America is a renowned institution known for its liberal arts programs and emphasis on global citizenship. National University's Aliso Viejo campus provides a wide range of undergraduate and graduate degree options.
In addition, the city is home to Saddleback College, which offers associate degrees and transfer programs to prestigious universities. These educational institutions in Aliso Viejo provide diverse academic pathways, ensuring students have access to quality education. If you plan on moving to Aliso Viejo and wish to enroll in college, explore these institutions carefully and choose the perfect one, as that choice will shape your future.
Aliso Viejo is a very safe and secure place
A significant benefit of living in Aliso Viejo is the city's safety. It boasts a low crime index, with an overall crime rate of 9 per 1,000 residents. With a strong focus on community safety, Aliso Viejo consistently ranks among the safest cities in California. The local police department is dedicated to maintaining a safe environment through proactive policing and community engagement. Residents can enjoy peace of mind knowing that the city has a well-established neighborhood watch program and a responsive emergency services system.
Entertainment options
Aliso Viejo offers a range of entertainment options for all ages. The city provides various recreational activities and facilities for young people, including skate parks, sports fields, and community centers. The Aliso Viejo Town Center is a popular hub with a movie theater, restaurants, and shops. It also hosts community events and live music performances. Aliso Viejo's proximity to Laguna Beach allows easy access to art galleries, festivals, and the Pageant of the Masters. Locals can enjoy dining out at the city's diverse culinary scene, with popular spots like Urban Plates, Nalu's Island Grill, and Opah Seafood Grill. Make sure to visit these places after hiring a delivery service Orange County offers for your relocation and settling in.
What makes Aliso Viejo stand out?
The city stands out from other places in Orange County with its notable population of artists. It has a vibrant arts community, attracting creative individuals from various disciplines. One of the best examples of artists that originate from Aliso Viejo is Wyland, who is famous for his marine life murals.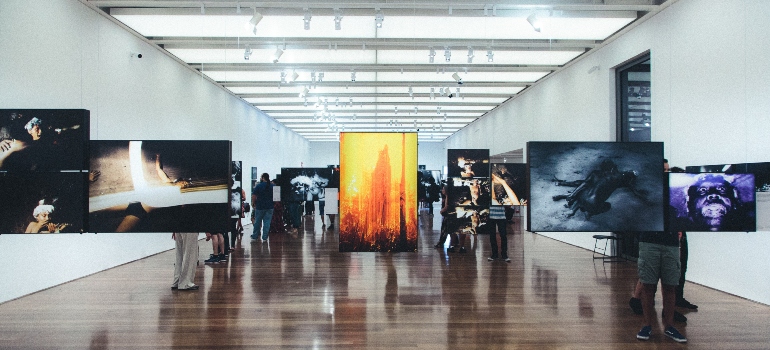 Additionally, the city hosts regular art exhibits, galleries, and art-related events that foster a thriving creative atmosphere. Aliso Viejo is also home to Soka Performing Arts Center, which showcases world-class performances and cultural events from artists worldwide!
Take advantage of all the benefits of moving to Aliso Viejo!
There are numerous benefits of moving to Aliso Viejo. The city has a lot to offer for people of all ages. Most importantly, it's a very safe place and an excellent choice for families with children. Additionally, the artistic hub of OC has many excellent amenities and opportunities. It has everything from its thriving job market to its splendid nature. Once you're ready to relocate, hire some of the best moving companies Aliso Viejo provides and set your sails towards this fantastic place!
"*" indicates required fields
What Our Clients Say
" I was in a bind with having to move during the Coronavirus problems. You were very accommodating in this tough time. "