The best places for vacation in OC
Welcome to the enchanting world of Orange County, a vibrant paradise nestled along the picturesque coast of Southern California. Renowned for its sun-kissed beaches, luxurious lifestyle, and captivating entertainment, the county stands as a timeless magnet for vacation seekers. From families craving memorable moments to adventure enthusiasts seeking thrilling escapades, Orange County caters to all with its diverse array of attractions. Whether you're a culture connoisseur exploring world-class museums, a nature lover relishing in stunning landscapes, or a foodie savoring delectable cuisines, the area promises an unforgettable experience. In this upcoming guide, local movers and packers Orange County offers will unveil the ultimate list of the best places for vacation in OC, helping you uncover the finest destinations.
Why Orange County is a Great Vacation Destination
Bask in the perpetual glow of OC's inviting climate, where year-round sunshine graces the horizon and lends an irresistible allure to this sought-after destination. The allure doesn't stop at the weather – OC offers activities that cater to every type of traveler. For outdoor enthusiasts, the county boasts surfing waves, hiking trails that wind through stunning vistas, and golf courses designed to challenge and delight. Cultural explorers can immerse themselves in a world of art, theater, and history, with world-class museums and galleries showcasing the region's rich heritage.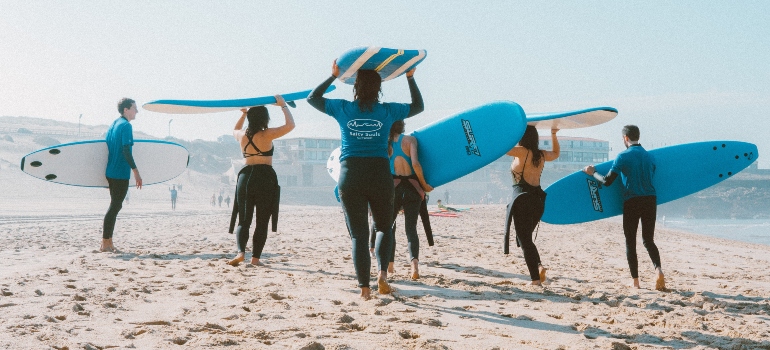 However, one of the crown jewels of OC's appeal lies in its strategic location. Just a stone's throw away from major attractions like Disneyland, Knott's Berry Farm, and the vibrant city of Los Angeles, OC serves as the perfect hub for day trips to iconic destinations. Furthermore, its proximity to well-connected airports ensures seamless travel arrangements for visitors.
Laguna Beach: Where Art and Natural Beauty Converge
Laguna Beach is a charming town that has long been a magnet for artists, writers, and free spirits seeking refuge in its unique bohemian atmosphere. As you step into Laguna Beach, you'll immediately sense why it is one of the best places for vacation in OC.
One of the most alluring aspects of Laguna Beach is its collection of pristine beaches. Main Beach, with its iconic lifeguard tower and soft golden sands, is a favorite gathering spot for both locals who relocated with movers Laguna Beach offers and visitors. The crescent-shaped cove of Crescent Bay Beach offers tranquil tides and incredible tide pools teeming with marine life. Moreover, Thousand Steps Beach, despite the name, rewards your descent with a serene shoreline and stunning vistas.
What truly sets Laguna Beach apart is its dedication to the arts. The renowned Laguna Art Museum showcases a diverse range of artworks, from contemporary pieces to historical exhibitions that reflect the town's rich cultural heritage. For those seeking a deeper dive into the artistic world, the annual Sawdust Art Festival and the Festival of Arts provide immersive experiences.
Moreover, the town offers a culinary landscape as diverse as its artistic one. From oceanfront fine dining establishments serving up delectable seafood feasts to cozy cafés tucked away in charming alleyways, there's something to satisfy every palate.
As the sun sets and the art galleries close for the evening, the town's vibrant nightlife comes to life. Live music venues and cozy bars offer the perfect setting to unwind and reflect on the day's adventures. The Marine Room Tavern, a local institution, is a favorite among both residents and visitors for its laid-back atmosphere and live music performances.
Huntington Beach: Surfing Capital and More
Huntington Beach boasts a laid-back atmosphere that captures the essence of Southern California's coastal lifestyle. This city is synonymous with surfing culture, thus attracting enthusiasts from around the world to ride its consistent waves and embrace the carefree spirit of the ocean. The long stretch of sandy beach is a haven for beachgoers, offering ample space for sunbathing, picnicking, and playing beach volleyball.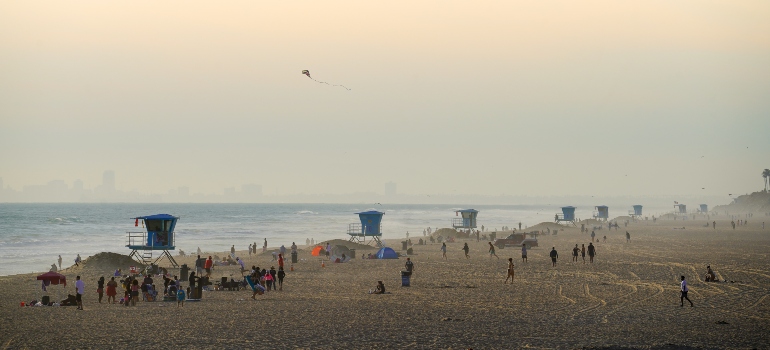 Moreover, the iconic Huntington Beach Pier, extending gracefully into the Pacific, serves as a focal point of the city's charm. It's a perfect spot for leisurely strolls, breathtaking sunsets, and even fishing.
Additionally, Huntington Beach hosts an array of surfing events that reflect its deep connection to the sport. The annual U.S. Open of Surfing is a premier competition that draws top athletes and spectators alike, creating an electric atmosphere filled with awe-inspiring performances.
Also, the Surf City Nights street fair adds to the city's vibrant culture, taking place every Tuesday evening. This event showcases local artists, musicians, and food vendors, inviting visitors to immerse themselves in the community's creative and culinary delights.
However, if you're just looking to relax after relocating with movers Huntington Beach offers, there are numerous options. The downtown area is lined with an array of shops, restaurants, and entertainment options. Therefore, whether you're seeking outdoor adventures, cultural experiences, or simply basking in the sun, Huntington Beach promises an idyllic vacation.
Exploring Costa Mesa, Garden Grove, and Fullerton: Beyond the Beaches
While Orange County is undoubtedly known for its stunning beaches, there's a trio of cities that offer a diverse array of experiences beyond the coastal allure. Costa Mesa, Garden Grove, and Fullerton each have their unique charm.
Costa Mesa: Where Shopping and Culture Flourish
A mere stone's throw away from the coastline, Costa Mesa is one of the best places for vacation in OC. It offers a dynamic blend of upscale shopping and vibrant cultural experiences. The crown jewel of shopping in Orange County, South Coast Plaza, beckons fashion enthusiasts with its luxury boutiques and designer stores. This retail mecca is not only a shopping destination but also a center for fine dining and entertainment.
Additionally, the Segerstrom Center for the Arts stands as a beacon of cultural enrichment. From Broadway shows to ballet performances, the center hosts an array of world-class productions that cater to a diverse range of tastes. Therefore, Costa Mesa's commitment to arts and culture makes it a hub for creative expression. If this is what you're looking for, movers Costa Mesa offers can help you.
Garden Grove: A Cultural Tapestry
Moving inland, Garden Grove unveils a rich tapestry of cultural sites and events. Firstly, the iconic Crystal Cathedral, now known as the Christ Cathedral, stands as a striking architectural masterpiece and a symbol of faith. Visitors can explore its stunning interior and serene surroundings.
Moreover, one of Garden Grove's most anticipated annual events to explore after transiting with movers Garden Grove residents recommend is the Tet Festival, which celebrates the Lunar New Year with vibrant parades, cultural performances, and delicious Asian cuisine. This festival not only connects the local Vietnamese community but also invites visitors from all walks of life to partake in the festivities and embrace the diversity.
Fullerton: Vibrant Downtown and Natural Oasis
Fullerton, nestled amid the hills, boasts a lively downtown area with a small-town charm while offering big-city amenities. The streets are lined with eclectic shops, cozy cafés, and diverse restaurants.
Moreover, nature enthusiasts will find solace in the Fullerton Arboretum, a tranquil haven spanning 26 acres. Wander through botanical gardens, experience diverse plant collections, and enjoy peaceful trails that provide a serene escape from the urban bustle. The arboretum not only offers a respite for nature lovers but also serves as an educational resource.
Irvine: One of the Best Places for Vacation in OC
As a vacation destination, Irvine presents an enticing blend of cultural experiences, outdoor adventures, and family-friendly activities. Irvine's skyline, adorned with sleek high-rises, speaks of innovation and progress. Therefore, it's a city where cutting-edge technology and forward-thinking urban planning meet.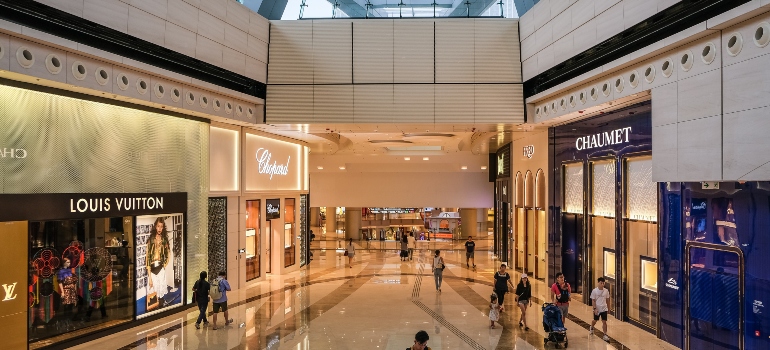 Additionally, The Irvine Spectrum Center, an open-air shopping and entertainment complex, beckons visitors with a vibrant atmosphere. Therefore, you can indulge in retail therapy, savor gourmet cuisine, and catch a movie or live performance at the outdoor amphitheater after relocating with one of the moving companies Irvine CA offers.
Green Oases and Natural Escapes
Amid the urban hustle and bustle, Irvine surprises with its commitment to preserving nature. The Irvine Ranch Natural Landmarks encompass thousands of acres of pristine wilderness, offering hiking, biking, and equestrian trails. Moreover, the Great Park Balloon, a distinctive orange helium balloon, provides breathtaking aerial views of the surrounding landscape.
Additionally, the Irvine Regional Park, Orange County's oldest park, offers a serene retreat with picnicking areas, hiking trails, paddle boating, and even a zoo. It's an ideal spot for families to reconnect with nature.
Family-Friendly Fun
Families are well-catered to in Irvine. Pretend City Children's Museum is a hands-on, interactive educational space where kids can explore various careers and roles through play. Furthermore, adventure-seekers of all ages will revel in the challenges offered at the Irvine Spectrum's The Escape Game, where teamwork and problem-solving lead to thrilling escapes.
Anaheim: Beyond the Magic of Disneyland
While Disneyland Resort often takes the spotlight in Anaheim, there's much more to discover in one of the best places for vacation in OC. The city boasts a diverse array of attractions, entertainment options, and cultural experiences that cater to all ages and interests.
Anaheim Packing District: A Culinary Haven
For food enthusiasts, local movers Anaheim CA residents trust recommend the Anaheim Packing District. Housed in a historic citrus packing warehouse, this food hall is a haven for foodies. You can indulge in a world of flavors, from gourmet grilled cheese sandwiches to artisanal ice creams. Additionally, the district's hip and welcoming ambiance, adorned with art installations and live music, makes it a perfect place to savor a variety of cuisines.
Muzeo Museum and Cultural Center: Where Art Meets History
Anaheim's Muzeo Museum and Cultural Center provides a glimpse into the city's rich history and artistic heritage. The museum features changing exhibitions that showcase a wide range of art and culture, from contemporary art to local history exhibits. Thus, it's a place where you can delve into the past, appreciate the present, and gain insights into the local community's creativity and resilience.
Sports and Entertainment
Sports enthusiasts will find their haven in Anaheim as well. Angel Stadium, home to the Los Angeles Angels, offers the opportunity to catch a Major League Baseball game in a family-friendly atmosphere. Moreover, the Honda Center is where you can witness thrilling NHL hockey matches, concerts, and live events that keep the city's energy alive year-round.
Cultural Celebrations and Festivals
Throughout the year, Anaheim hosts a variety of cultural celebrations and festivals that showcase the city's diverse community. From the Anaheim Japan Fair celebrating Japanese culture to the Anaheim Art Crawl Experience (ACE), which transforms the city into an art hub, there's always something happening that brings the community together and welcomes visitors to join in the festivities.
Unwind in Nature: Outdoor Activities in OC
OC boasts a diverse range of outdoor activities that cater to every skill level and interest. From the rugged terrains of the Santa Ana Mountains to the tranquil shores of the Pacific Ocean, there's something for everyone:
Hiking Trails: Lace up your hiking boots and embark on a journey through OC's pristine landscapes. The county is home to a plethora of hiking trails, each offering its unique charm. Whether you're looking for panoramic views, lush forests, or coastal walks, you'll find it here.
Biking Routes: OC is a cyclist's paradise, with an extensive network of bike paths and scenic routes. Pedal along the beachside boardwalks, wind through picturesque canyons or take on challenging mountain trails. There's no shortage of two-wheeled adventures to be had.
Nature Reserves: The commitment to conservation is evident in OC's nature reserves. These protected areas provide a sanctuary for native flora and fauna while offering visitors a chance to immerse themselves in natural beauty. From birdwatching to picnicking, these reserves are ideal for reconnecting with nature.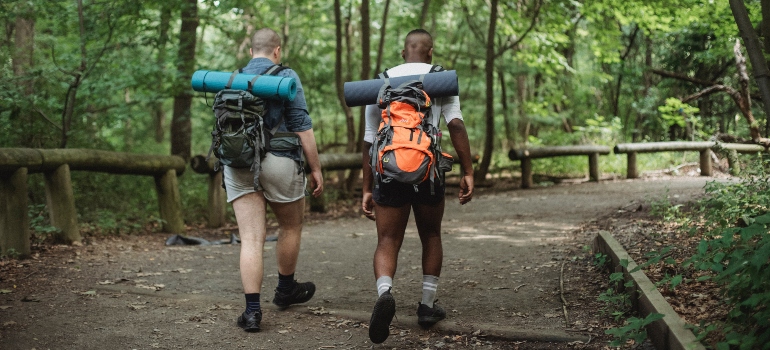 Natural Gems of OC
While OC offers numerous outdoor opportunities, a few standout locations are must-visit destinations for nature lovers:
Crystal Cove State Park: This coastal gem stretches over 3 miles of pristine beachfront, offering a mix of tide pools, sandy shores, and rugged bluffs. Hike along the Crystal Cove Trail for breathtaking ocean vistas, or explore the underwater wonders of the Crystal Cove Marine Conservation Area.
Laguna Coast Wilderness Park: This expansive wilderness area is a true hidden gem. Traverse the rolling hills, oak woodlands, and coastal canyons on an extensive network of trails. Also, the park hosts guided nature hikes and educational programs for those eager to learn about the local ecosystem.
Bolsa Chica Ecological Reserve: Located along the Pacific Coast Highway, this coastal estuary is a haven for birdwatchers and wildlife enthusiasts. Therefore, explore the wetlands, tidal mudflats, and interpretive trails to spot a variety of migratory birds and marine life.
Discover the Best Places for Vacation in OC
Whether you're planning your next vacation or a weekend escape, consider Orange County for an experience that goes beyond the ordinary. With its rich tapestry of attractions and natural beauty, the best places for vacation in OC promise a memorable journey filled with exploration, relaxation, and the joy of discovering the best that Southern California has to offer. Therefore, as you plan your trip, don't forget to explore the hidden gems, savor the local flavors, and immerse yourself in the diverse culture that makes this region truly exceptional.
"*" indicates required fields
What Our Clients Say
" I was in a bind with having to move during the Coronavirus problems. You were very accommodating in this tough time. "