The Best Places in Orange County for Wine Lovers
Orange County is often revered for its picturesque beaches and vibrant entertainment scene, but it also has a thriving wine culture. This article will delve into the world of wine in Orange County. We'll explore the region's deep-rooted appreciation for the art of winemaking and the exquisite flavors it brings. Whether you're a seasoned wine connoisseur or an enthusiastic novice, our aim is to provide you with valuable insights and recommendations for navigating the local wine scene. From boutique wineries nestled in the rolling hills to trendy urban tasting rooms, this region offers a diverse array of wine experiences that will captivate your palate. Join us as we uncover the best places in Orange County for wine lovers. Once you're done relocating to OC, head out and celebrate your move after the OC moving services providers have left your home!
A brief overview of Orange County's wine history
The history of wine in Orange County dates back several centuries. Spanish missionaries first introduced vine cultivation to the region in the late 18th century. The area's fertile soil and favorable climate proved ideal for grape cultivation. However, it wasn't until the 1970s that a significant shift occurred, with a renewed focus on viticulture. Pioneering winemakers recognized the potential of Orange County's terroir and began planting vineyards.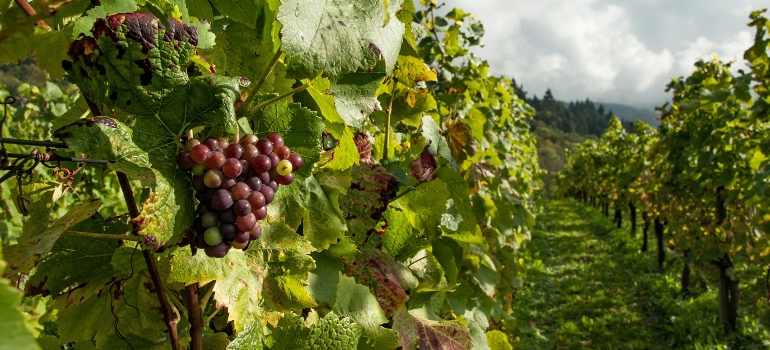 Over the years, the region has seen a surge in wineries and vineyards. It has established itself as a notable wine-producing area. You will also find a diverse range of winemaking styles and grape varietals. From small family-owned operations to larger commercial ventures, you'll have it all. Let's now take a look at the notable wines produced in the area.
Orange County's best wines
These notable and famous wines from Orange County exemplify the region's commitment to quality and the diversity of flavors. Chardonnay, a prominent varietal in the area, shines with its vibrant flavors of tropical fruits and creamy textures. Pinot Noir, known for its elegance and complexity, is another standout, showcasing nuanced aromas of red berries and earthy undertones. The county's coastal influence contributes to producing exceptional sparkling wines, celebrated for their fine bubbles and crisp acidity.
Additionally, Orange County's dessert wines, such as late-harvest Viognier or Muscat, are famous for their luscious sweetness and aromatic profiles. Zinfandel, with its bold and jammy character, has also garnered attention, as you'll taste amazing fruit flavors and a hint of spice. Finally, the robust red wine Syrah displays deep colors, intense dark fruit flavors, and a peppery finish.
A wine lover's pick of the best places in Orange County
Since the county has numerous wineries worth visiting, it is helpful to narrow the choices. Here are some of the popular ones to help you start exploring. These three spots are among the local's favorites but are also highly regarded in the region. The wineries we'd recommend are:
Winery At Main Street, Yorba Linda,
Frisby Cellars Winery, Lake Forest,
Bellante Family Winery, Mission Viejo.
Winery At Main Street, Yorba Linda
Winery At Main Street is a charming destination for wine lovers seeking a memorable tasting experience. This boutique winery prides itself on its carefully curated selection of wines sourced from both local vineyards and renowned wine regions across the globe. The Winery At Main Street offers an impressive range of varietals, including Chardonnay, Cabernet Sauvignon, Merlot, and more.
With a commitment to quality, the winery ensures that each drink reflects the distinct characteristics of its origin. The warm and inviting ambiance makes it an ideal place to gather with friends or enjoy a romantic evening. The knowledgeable staff provides expert guidance, guiding visitors through the tasting journey and sharing insights about the wines. Experienced movers Yorba Linda residents trust would recommend visiting this incredible place after a successful move!
Frisby Cellars Winery, Lake Forest
Established in 2008, Frisby Cellars Winery produces acclaimed wines sourced from esteemed vineyards in Paso Robles. The winemaking process takes place in Paso Robles, after which they are transferred to Lake Forest. The winery develops both red and white wine varieties. Tastings are available on weekends, with the option of making reservations for larger groups. Frisby Cellars offers various wine club memberships for avid wine lovers looking for regular deliveries. You can get monthly shipments of their wines right to your doorstep!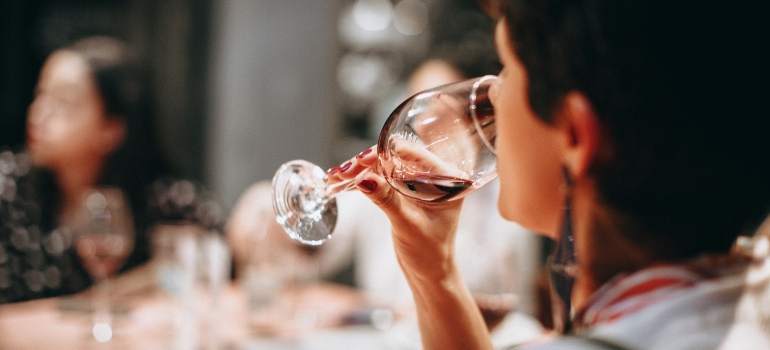 Frisby Cellars extends its presence to two additional locations. The Dana Point Harbor site welcomes visitors daily, and it has a fantastic food menu featuring dishes like truffle mac and cheese, flatbreads, and charcuterie boxes. The Rancho Mission Viejo location is also open seven days a week, offering wine, beer, and delectable cuisine, occasional food trucks, and live music on select weekends. It's one of the best places to visit after your relocation with movers Mission Viejo offers.
Bellante Family Winery, Mission Viejo
Since 2000, the Bellante Family Winery has been dedicated to crafting artisanal wines using Santa Barbara grapes. Their expertise lies in producing exceptional Rhone Reds, Pinot Noir, and Viognier varietals. At their tasting room in Mission Viejo, visitors can enjoy a selection of tasting options and flights during specific weekends.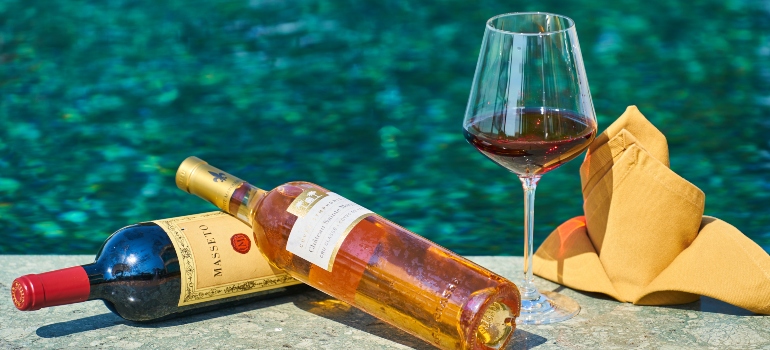 Bellante Family Winery also offers exclusive wine club memberships. Club members can take advantage of a 20% discount when purchasing bottles from the tasting room using their club funds. Additionally, members receive the benefit of two complimentary tastings or two free glasses of wine every month.
The list of places in Orange County for wine lovers doesn't end here!
Since there are many unique places in Orange County for wine lovers, it was hard to choose just three! OC has a profound connection to wines, so diving into their scene won't be hard. If you wish to relocate to the area to indulge in these mouthwatering wine offerings, make sure to hire one of the best moving companies Lake Forest has to offer for your relocation. That way, your move will be a joyous experience worthy of a celebratory glass of wine!
"*" indicates required fields
What Our Clients Say
" I was in a bind with having to move during the Coronavirus problems. You were very accommodating in this tough time. "