Mission Viejo Movers
"*" indicates required fields
Moving requires much more than time and energy. A lot of skill goes into moving even a tiny home. Of course, you can move by yourself even if you are not very experienced. But doing so can cause damage to both your home and your belongings. Not to mention that you are putting yourself in danger of getting injured. Instead, you could just call Affordable Reliable Moving Company Orange Country. You'll get some of the best movers Mission Viejo has ever seen and move with ease. We'll take care of all your belongings with great care and ensure the success of your relocation. So contact us today and schedule a stress-free moving experinece.
With our Mission Viejo movers your relocation will become worry-free and joyful
Moving doesn't have to be difficult, complicated or stressful. Instead, you could actually relax and enjoy it. You were most likely very excited about it until you realized how much work, energy, and time goes into moving even a small home. But we are here to put a smile back on your face. When you have our moves Mission Viejo by your side, there will be nothing to worry about.
The entire idea behind founding our company was to offer superior service at a great price. So, the name Affordable Reliable Moving Company isn't an accident. We live and work by that motto. All of our employees embody our principles. So you can always expect superior service at a great price, no matter how small or how large your relocation is.
Book one of the moving companies Mission Viejo locals trust the most in 3 easy steps
Moving is already time-consuming as it is. So booking movers shouldn't take too much of your time or make you jump through hoops just to get an estimate. On the contrary. Getting a moving estimate should be as easy as counting to three. So, when you contact us, the process is fast, simple, and easy:
Get in touch with us and tell us a little bit about your move
We'll start planning your move right away and provide you with a free moving estimate
You can now relax as your entire relocation will be handled by some of the best movers Mission Viejo has ever seen!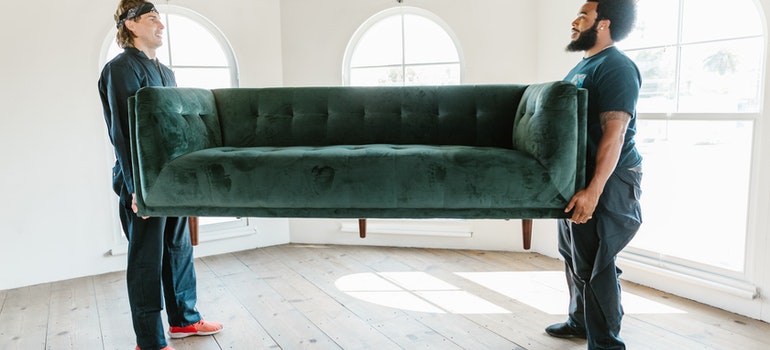 Why choose our movers Mission Viejo for your upcoming relocation?
We, as a company, are dedicated to providing you with the best service possible at the lowest price possible. One of our core principles is never to sacrifice the quality of our service in order to work faster or cheaper. But at the same time, we'll always ensure that our prices are as affordable as possible.
We'll always provide you with quality service you can depend on
Our movers Mission Viejo work quickly and efficiently, so we won't waste your time
We put your safety, and the safety of your home and belongings first. So you don't have to worry about damaged items or scratched walls
We're adjustable and flexible. So if you have any special requests we'll adjust to your needs
You can always count on us to be open and transparent about our prices and services
Our prices are always fair and affordable
People notice our effort
There are many reasons why you should choose us. We treat each and every customer as our most important client. We never leave a job unfinished and always make sure that you have a smile on your face before we leave. And people have noticed our effort. Our online reviews as the best testament to how we do business and treat our clients and their belongings. We have a 5-star rating across the board. Regardless of whether you look at our stats on Angi, Facebook, Google, or Yelp, you'll find 5-star reviews, satisfied clients, and a lot of praise. That's our most remarkable accomplishment and something we are deeply proud of.
Get a free moving estimate for your Mission Viejo relocation
We believe that prices should always be transparent. Getting into something without knowing how much it is going to cost you can cause a lot of stress. So once you get in touch with us, we'll provide you with a completely free moving estimate. Without you having to sign a contract, and even without an obligation to book our services if you don't like the price. We are sure that our offer is going to blow you away and that we are going to be your Mission Viejo movers.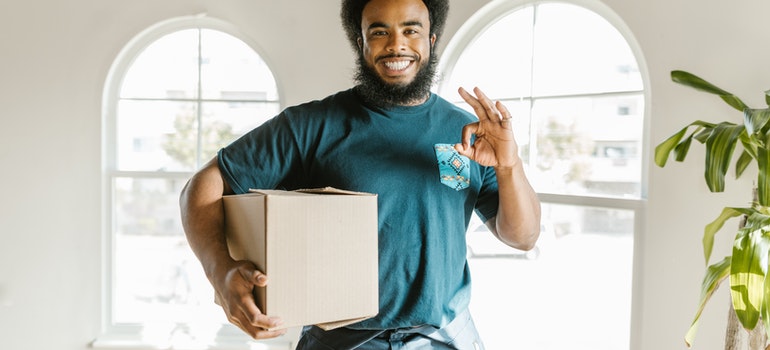 You can rely on us for all moving services you can think of
Affordable Realiable Moving Company operates as a full-service moving company in Mission Viejo. That means that you can rely on us for not just simple moves, but also even the most complicated relocations imaginable. We have the capability, experience, and skill to handle even the largest relocation projects. Our moving services cover everything you might need. So regardless of whether you are moving your home, office, restaurant, or just a few items, get in touch with us. We'll show you how easy, worry-free and straightforward moving can be. In the meantime, take a look at some of our most popular moving services:
We are here whenever you need to move an item from point A to point B. Aside from moving services, we also offer delivery services. Need furniture moved or delivered? No problem. We can even safely move your piano. Even if you don't find a service you need, give us a call. We are agile and adaptable.
Moving is simple when you have on of the best moving companies Mission Viejo by your side
With our movers by your side, moving is simple and straightforward. We are here to take care of all your moving needs, regardless of how big or small your relocation is. So don't stress over your move. Hire the best movers Mission Viejo has ever seen and move with ease. Contact us today for a free moving estimate.
How it Works
Contact Us
Give us the details of your upcoming move and receive a free moving quote
from a team of trusted movers Orange County relies on.
Let Us Plan Your OC Move
Our movers in Orange County CA are here to help you achieve both
a successful and seamless relocation, with care and dedication.
Relax & Enjoy Your Day
Let Affordable Reliable Moving Company take the stress out of moving and
carefully handle your home or office relocation.
What Our Clients Say
" I was in a bind with having to move during the Coronavirus problems. You were very accommodating in this tough time. "