What Is the Best Season to Move to Orange County?
Are you considering a move to beautiful Orange County? As professional Orange County moving services providers, we understand the importance of choosing the perfect time to relocate. Orange County, located in Southern California, boasts a delightful climate. This beautiful region offers an abundance of sunshine, mild temperatures, and a distinctly Mediterranean vibe. This area has it all whether you're a beach enthusiast, outdoor adventurer, or seeking a vibrant city life. Let's delve into the various seasons' unique characteristics and reveal the best season to move to Orange County.
What factors should you consider when choosing the right season to move?
Choosing the right season to relocate is crucial for a smooth transition and a delightful start to your new life. Factors to consider when deciding on the perfect moving season:
Climate
Real Estate Market Trends
Moving Costs
Local Events and Activities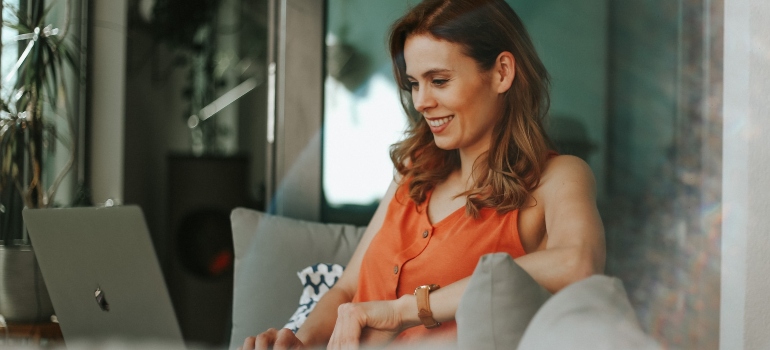 Consult with one of the experienced moving companies Orange County offers to determine the ideal time for your move and ensure a seamless transition to your new home.
Spring in OC
Spring is an ideal season for making a move to Orange County, and here's why. With average temperatures ranging from a comfortable 65 to 75 degrees Fahrenheit, springtime offers pleasant weather conditions that make the moving process much more enjoyable. The region experiences mild and sunny days, allowing you to navigate the tasks of packing, loading, and unloading without the scorching summer heat or the occasional rainfall of winter.
One advantage of moving to Orange County during spring is the opportunity to settle in before the peak tourist season begins. You'll have a chance to explore the country's stunning beaches, such as Newport Beach or Laguna Beach, without the heavy crowds that flock there during summer. Additionally, springtime allows you to experience the vibrant colors of blooming flowers in iconic places like the Sherman Library & Gardens or the Fullerton Arboretum.
However, it's important to consider some potential drawbacks as well. Spring in Orange County may bring occasional marine layer clouds, known as "May Gray" and "June Gloom," which can reduce visibility and make outdoor activities less appealing. Additionally, since spring is a popular time for relocation, booking moving services and finding available rental properties may require more planning and effort.
Summer is often considered the best season to move to Orange County
Among the seasons, summer shines as an ideal period to embrace the vibrant spirit of this captivating region. With average temperatures ranging from a delightful 75-85°F (24-29°C) and abundant sunny days, it offers an enticing backdrop for your relocation adventure.
Orange County experiences limited rainfall during summer, ensuring clear skies and maximizing your time spent exploring the picturesque coastal landscapes. This season's sun-drenched days are perfect for outdoor activities like surfing, hiking, and beach volleyball. The radiant sunshine and warm temperatures create an inviting atmosphere ideal for engaging in these exhilarating pursuits.
Moving during summer in Orange County brings several advantages. The extended daylight hours provide ample time to complete the relocation process efficiently. Families with children often prefer this season due to the school break, minimizing disruption to their education.
While summer offers numerous benefits for relocating to Orange County, a few considerations should be kept in mind. The increased demand for moving services during this season can lead to higher costs and potential scheduling challenges. Moreover, commercial moving Orange County CA offers peaks during summer, making office moves more challenging. Additionally, the scorching temperatures require precautions to ensure the well-being of your belongings and the moving crew, such as proper hydration and protection for heat-sensitive items.
Fall moving in OC
When it comes to moving to Orange County, timing is everything. While every season has its own appeal, let's explore why fall, with its pleasant weather and unique attractions, emerges as one of the best seasons to make your move:
Embrace the Mild Weather: During fall in Orange County, temperatures average 70-80°F (21-27°C). The scorching heat of summer subsides, making it more comfortable to carry out the moving process. The crisp air and moderate climate create an ideal environment for a stress-free transition.
Beat the Rush: By choosing fall, you can avoid the peak moving season in summer when demand is high and prices tend to surge. With fewer people relocating during this time, you have a higher chance of securing your preferred moving date and finding professional movers at reasonable rates.
Enjoy Vibrant Autumnal Delights: Orange County's natural beauty peaks during fall. Imagine the enchanting sight of leaves transforming into a kaleidoscope of warm hues. Take leisurely walks in regional parks like Irvine Regional Park or explore the pumpkin patches and apple orchards scattered across the county. These seasonal delights create unforgettable memories for families and individuals alike.
While fall presents numerous advantages, it is essential to acknowledge a couple of downsides. First, although temperatures are milder, there is still a chance of occasional hot spells. Secondly, the autumn months can witness sporadic wildfires, albeit less frequently than in summer. However, local authorities take effective measures to ensure residents' safety and minimize the impact.
Winter is still the least popular season in the moving industry
With its distinctive blend of mild temperatures, unique weather patterns, and the opportunity to secure the best services from local movers, Orange County offers a compelling case for a winter move.
Firstly, Orange County's winter season showcases average temperatures ranging from 50°F (10°C) to 70°F (21°C), providing a pleasant and comfortable environment for the moving process. This mild climate ensures you won't have to battle extreme heat or humidity, making it easier to navigate through your move without feeling physically overwhelmed.
Additionally, the weather patterns during winter present a distinct advantage. While rainfall does occur, it is generally less frequent compared to other seasons, allowing for smoother logistics and reducing the risk of weather-related delays.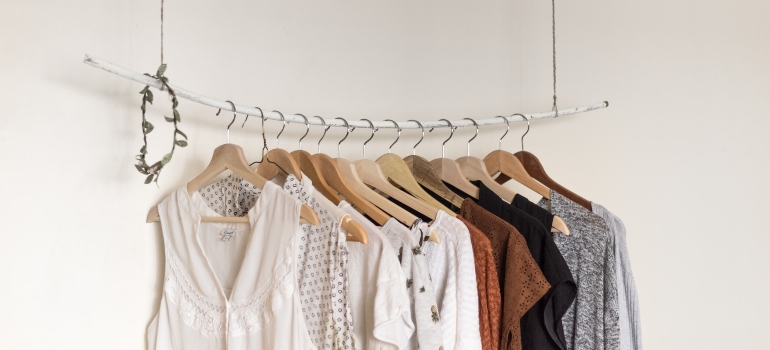 One notable benefit of choosing winter for your move to this area is the availability of local movers Orange County residents trust. During this off-peak season, moving companies experience a decreased demand, which translates to greater availability and potentially lower service costs.
However, winter may bring occasional cooler temperatures and the need for appropriate clothing layers, especially during early mornings and evenings. Additionally, while rainfall is generally less frequent, planning for potential weather changes and taking necessary precautions to protect your belongings during transportation is still advisable.
So, what is the best season to move to Orange County?
Sadly, there is no one answer to this question. The best season to move to Orange County is the one that fits your unique situation the most. If you dislike the heat, summer isn't an ideal choice. But if you want minimal disruptions to your kids' education, summer could be your right option. If you do not like heat and have school-aged kids, moving during the winter might be a good solution – kids have holidays, and the weather is as cool as it gets in Orange County. Whatever you choose, make sure it suits you and your whole family!
"*" indicates required fields
What Our Clients Say
" I was in a bind with having to move during the Coronavirus problems. You were very accommodating in this tough time. "