Why you should move out during a house remodel
Remodeling and renovating your house is always exciting. But it poses the question of whether you should move out or stay in the house during remodeling. It is generally best to move out during remodeling. And there are many reasons for that. From the fact that there are going to be a lot of people in your house at all times, and you won't have that much privacy. It can also be risky due to all the materials used in the renovation. And then there is the fact that it will make your life harder because you might not have a functional bathroom, or kitchen if you are renovating those too. You can easily find moving helpers Orange County to help you move elsewhere during remodeling. Here are all the reasons why you should move out during a house remodel.
One of the reasons to move out during a house remodel is because it can be stressful
Renovations are usually complicated, loud, and very chaotic. And you are going to have to improvise many things, from how and where you wash the dishes to where you are going to shower. Then the fact at times you are going to be out of water or electricity. The list goes on and on, there are many ways in which living in a home while remodeling can be frustrating. And if you have children then that makes it even harder. Since it's going to be stressful for them too, seeing a lot of strangers around the house and having to adapt and improvise. Changing their routine at such a young age can be especially stressful and confusing. That is why you are best off hiring good packing services Orange County and then moving out of your home temporarily until the remodeling is finished.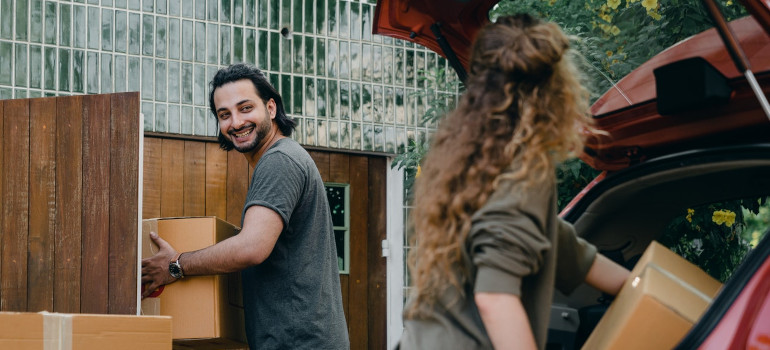 Moving out during remodeling is safer for everyone
Despite being careful and taking all precautions, a home under renovation is a risky environment. With all kinds of tools and building materials around, despite being careful injuries are still possible. Especially if you have children and pets. Then there is all the dust. It is inevitable to breathe in a lot of it if you are going to be living in your home during remodeling. And if there are especially sensitive people in your family, it can be dangerous for them too. This is one of the biggest reasons to move out during a house remodel and stay somewhere else until remodeling is completely finished.
If you are going to be moving out during remodeling hire good movers
While it might not seem that hard to do it yourself, you are still going to be moving away for a lengthy period of time. Therefore, you are going to be moving a lot of things. And that can be a lot of work, and it is also going to be very time demanding. So if you don't have the time, or simply want to make this easier. You can hire movers to help you with the move. Or at least with the harder parts of the move, for example, you can hire furniture movers Orange County to help you move out the furniture. This way you also minimize the risk of your valuable furniture getting damaged during renovations. Just make sure that you take your time to find and hire reputable and experienced movers that know what they are doing.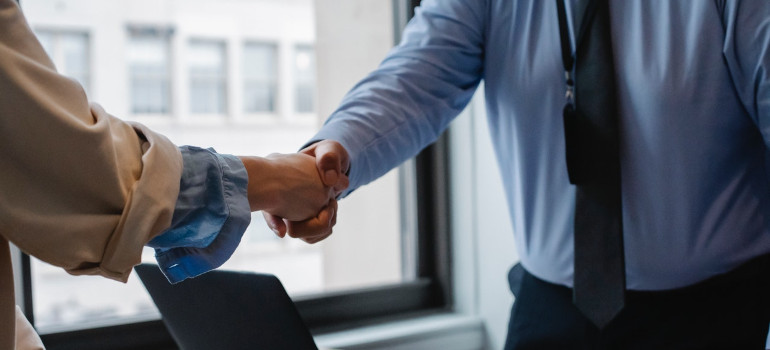 Consider using storage when you move out during a house remodel
While the contractors are going to be careful to not damage any of your belongings during remodeling. Accidents still happen. And that is why it would be best to move your more valuable things elsewhere. Since you can't bring it all with you to your temporary accomodation. Everything from your TV to the more expensive furniture and things like paintings of course. You can get vaulted storage Orange County to store all those things during remodeling. And you can use this opportunity to declutter and get rid of the things you don't want or don't need anymore. This way you are also going to save money since you can get a smaller storage vault.
Another reason to move out during a house remodel is that your contractors can work more efficiently
It is understandable that you want to stay in your home during remodeling and oversee everything. But that can lead to problems. You might start making last-minute decisions that will make the remodeling last longer, and you might regret it later. Then there is also the fact that by moving out you are giving contractors more space to work. And they won't have to worry about getting in your way. Then you can visit once a week to check how is remodelling going. As long as you have hired professionals and know how to deal with contractors you won't have anything to worry about.
Plan where you are going to stay during your home's remodeling
If you have decided to move out during a house remodel you need to figure out where you are doing to be staying. Before deciding where to stay, take into consideration how long that is going to be. And then check your finances to see what is the best option for you and what you can do. Since you don't want to go over the budget for remodeling, as this counts as money spent on remodeling too. Generally, people choose one of these three options:
Renting a temporary home
Staying with friends or family
A hotel is another option, although the most expensive one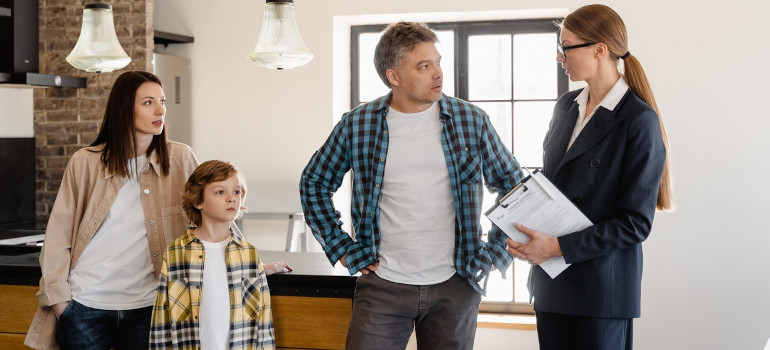 Pace yourself and be patient
House remodeling is a lot of work, and it can be stressful waiting for it all to get done. Especially if you run into some setbacks, which are sometimes just inevitable. That is why it is important to be prepared for that. And approach it all patiently. Once you move out during a house remodel you can still often check on how remodeling is going. But don't overdo it, because that can only slow down the work. Let the contractors do their job and relax while you wait to move into your renovated home.
"*" indicates required fields
What Our Clients Say
" I was in a bind with having to move during the Coronavirus problems. You were very accommodating in this tough time. "