Aliso Viejo moving tips for seniors and their families
Relocating in the golden years can be a significant decision, driven by various reasons. Whether it's the appeal of downsizing, the allure of a retirement community, or the desire to be closer to family members, senior relocation is a journey that requires careful consideration. If you are a senior moving to Aliso Viejo, you need to know some important things before you hire affordable movers Orange County residents trust to take you there. After all, moving is not only hard for seniors but also for their families. Read more to get the latest Aliso Viejo moving tips for seniors and prepare for this exciting journey!
Choosing Aliso Viejo as a destination
Aliso Viejo stands out as a prime destination for seniors. The city boasts retirement-friendly amenities, top-notch healthcare facilities, and a community atmosphere that resonates with warmth and inclusivity. Its serene environment and supportive community structures make it an ideal place for seniors to call home. Aliso Viejo is not just a city but a vibrant community that thrives on its rich cultural heritage and natural beauty. Nestled amidst rolling hills and picturesque landscapes, it offers a perfect blend of urban conveniences and suburban tranquility. Its parks, trails, and recreational areas further enhance the quality of life, making it a sought-after destination for people of all ages, especially seniors looking for a peaceful yet engaging environment.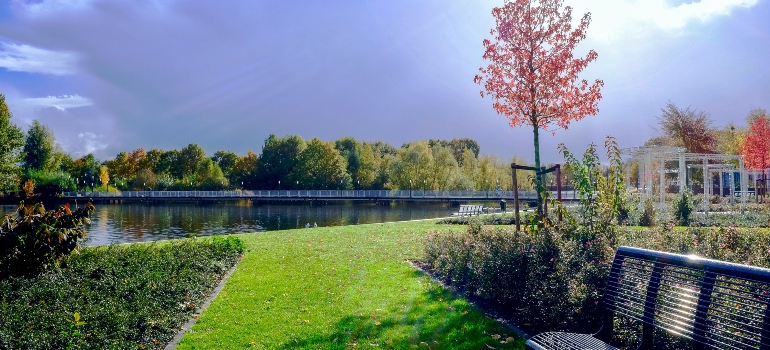 Aliso Viejo moving tips for seniors
If you have decided to move as a senior, you are in for a treat! But don't worry! There are plenty of reliable moving companies Aliso Viejo locals love, that can help you relocate effortlessly. If you follow the tips we have compiled for you, your transition will be a breeze. Here are some useful tips for seniors:
Plan early
Declutter
Use specialized services
Make a moving plan
Ensure safety
Join communities
Be positive
Early planning
The key to a successful move is early planning. Starting the process well in advance can significantly minimize stress and ensure a smooth transition. This allows ample time to address all logistical and emotional aspects of the move. Moreover, you will not neglect other things and chores. You will have enough time to go shopping, clean the house, and take care of your grandchildren.
Decluttering and downsizing
Over the years, we accumulate possessions, many of which may no longer serve a purpose. This is because we get emotional about them and refuse to throw them away.However, before moving, it's essential for seniors to declutter and downsize. This not only makes the move easier but also ensures that the new space is optimized for comfort and functionality. Now is the time to discard that old rocking chair, and a vintage clock. Perhaps the old TV set collecting dust in the corner may go too.
Specialized senior services
Aliso Viejo is home to several local movers Orange County offers that specialize in senior relocations. These professionals understand the unique needs of seniors and offer services tailored to make the moving process as seamless as possible. You don't need to go through everything alone, you just need to call and make an appointment.
Customized moving plans
Local movers in Orange County pride themselves on offering customized moving plans. They take into account the specific needs and preferences of seniors, ensuring that every aspect of the move, from packing to transportation, is handled with utmost care.
Safety and Comfort
Safety should never be compromised. It's crucial to ensure that mobility aids are easily accessible, medications are well-organized, and transportation arrangements prioritize comfort. This ensures that seniors can transition to their new homes without any health or safety concerns.
Support Network
A move can be emotionally taxing. It's essential for seniors and their families to lean on their support network. Whether it's family, friends, or caregivers, having a reliable support system can make all the difference.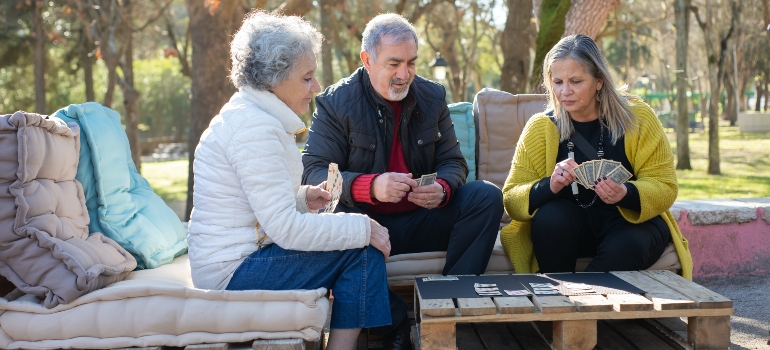 Emotional considerations
Relocating can stir a mix of emotions, from excitement to anxiety. Recognizing and addressing these feelings is crucial. Seeking counseling or joining support groups can be beneficial in navigating the emotional challenges of relocation.
Settling into Aliso Viejo
Once the move is complete, it's time to embrace the new community. Aliso Viejo offers a plethora of senior activities and resources. Exploring these can help seniors integrate and feel at home faster. Don't worry about unpacking and cleaning up! There will be plenty of time to do this later. Moreover, you can always opt for some residential movers Orange County recommends, to complete these moving tasks for you while you are sightseeing.
Financial planning
Relocating has its financial implications. It's vital to budget for the move and consider the cost of living in Aliso Viejo. Proper financial planning ensures that seniors can enjoy their new homes without financial strain.
Legal and administrative tasks
Moving also comes with a set of administrative tasks. From updating documents and changing addresses to accessing healthcare services, it's essential to stay on top of these to ensure a hassle-free post-move experience.
Staying connected
While embracing the new is essential, it's equally important to maintain connections with loved ones. Regular calls, visits, or even digital interactions can help seniors stay connected and emotionally balanced.
Aliso Viejo is truly a great place for seniors!
Relocating as a senior might seem daunting, but with proper planning and the support of reliable moving companies in Aliso Viejo, it can be a rewarding experience. Embracing the journey and leveraging the resources available can ensure that seniors and their families transition smoothly into their new phase of life. Moreover, following some Aliso Viejo moving tips for seniors can help make your relocation smooth an enjoyable. What are you waiting for? Start packing your bags and head to Aliso Viejo today!
"*" indicates required fields
What Our Clients Say
" I was in a bind with having to move during the Coronavirus problems. You were very accommodating in this tough time. "