Best Areas in Orange County for Young Families
Living in Orange County is a dream come true! Immaculate weather, stunning beaches, and renowned attractions are only a couple of many reasons people choose to live in this part of California. With the help of trusted movers in Orange County CA, you can call OC your home in no time. The hard part is deciding in which part of Orange County should you raise your young family. In this article, you will find out about the best areas in Orange County for young families and then you can take your pick!
Is Aliso Viejo one of the best areas in Orange County for young families?
Before hiring local movers Orange County has to offer, you should learn all about the prosperous areas that would be a great start for your family. Let's start with Aliso Viejo:
Population: 51,824
Median Household Income: $102,325
Unemployment Rate: 5.5%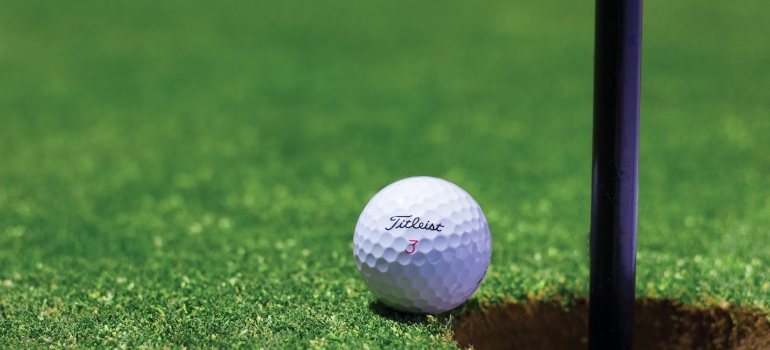 Aliso Viejo is just 8 miles away from Laguna Beach and many people choose to travel there to enjoy the Pacific coast and the beach scene. However, that doesn't mean there aren't fun things to do in Aliso Viejo. Designed by Jack Nicklaus, the world-famous Aliso Viejo Country Club golf course is one of Aliso Viejo's finest attractions. The golf course has 18 holes alongside a fitness gym and a restaurant. If you want to spend your day outdoors in stunning nature, the local Ridgecrest Park is for you! This park has multiple tennis courts and other sports courts for different uses. Alongside sports fields, there is a picnic area and a children's playground.
Being the safest cities across the entire state of California, there are numerous great Aliso Viejo neighborhoods to choose between. Some of these are:
Aliso Creek
Capobella
Barcelona Resort
Enterprise
Villa Solana
Pacific Park
To ensure your relocation to one of these neighborhoods goes by smoothly, movers Aliso Viejo will be at your disposal!
School system in Aliso Viejo
The schools in Aliso Viejo are a part of the Capistrano Unified School District. Some of the best elementary schools in Aliso Viejo are Don Juan Avila Elementary School and Canyon Vista Elementary School. The highest-ranked middle schools in the area are Don Juan Avila Middle School and Aliso Viejo Middle School. The highest-ranked high school is Aliso Niguel High School.
The biggest university in Aliso Viejo is the Soka University of America. This university offers programs in humanities, life sciences, international studies, and more. Only about 10.5 miles away is the infamous University of Irvine. Another thing all parents should keep in mind is that all students have free access to the Aliso Viejo Library.
Laguna Beach is considered one of the better areas in Orange County for young families
Population: 22,795
Median Household Income: $129,983
Unemployment Rate: 5.1%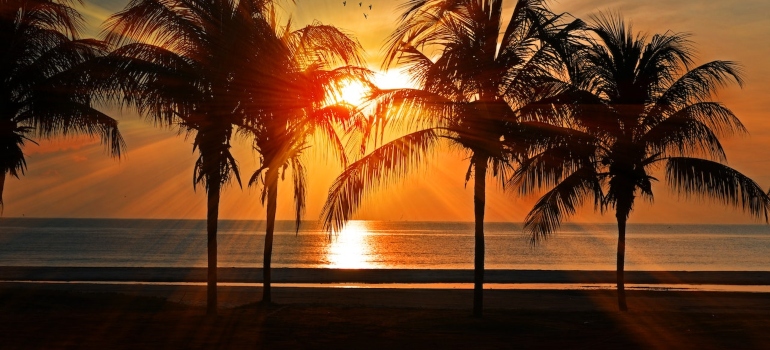 Living in Laguna Beach offers a spot in a tight-knit community. In this coastal city with a small-town feel, crime happens quite rarely and the crime rates here are lower than the national average. The police force in Laguna Beach interacts and communicates well with the residents. For the most part, Laguna Beach is a safe and idyllic community.
There is something for everyone in Laguna Beach – an amazing art scene, incredible beaches, quirky cafes, extravagant restaurants, and much more. Additionally, the weather in Laguna Beach is nothing short of perfect. This means you get to enjoy an active lifestyle all year round. There are numerous parks within walking distance of Laguna Beach. Some of those are Heisler Park, Alta Laguna Park, Crystal Cove State Park, and many more.
Some of the best neighborhoods in Laguna Beach are:
North Laguna Beach
Laguna Canyon
South Laguna Beach
Village Area Laguna Beach
If you choose to make one of these neighborhoods in Laguna Beach your new home, be sure to hire movers Laguna Beach to make your relocation as stress-free as possible!
School system in Laguna Beach
Although there are both private and public schools in the area, most people choose public schools for their kids' education. This is because even public schools in Laguna Beach have excellent rankings. The top elementary schools in Laguna Beach are El Morro Elementary and Top of the World Elementary School. Thurston Middle School is the only middle school in the city, whereas Laguna Beach High School is the only high school. Fear not as both of these schools is highly ranked among others in the state. The student-teacher ratio of the school is 20-to-1, which is highly impressive.
Consider Irvine as your next home if you are looking for one of the best-educated areas in Orange County
Population: 283,700
Median Household Income: $92,00
Unemployment Rate: 5.4%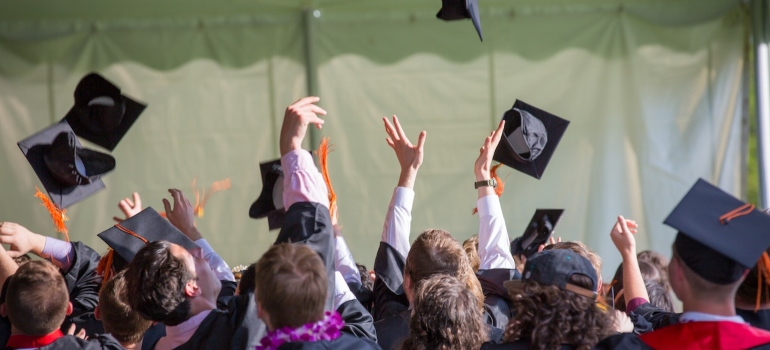 There are many interesting things you can do with your family throughout the year in Irvine! At the annual Irvine Global Village Festival, you get to experience food, art, and music from across the globe. During Orange County Restaurant Week, you can sample different cuisines from some of Irvine's best food vendors. During the festive period of the year, you can enjoy the Irvine Park Railroad's Annual Christmas Train Event. Don't forget to visit local artist showcases, try to attend demonstrations, and buy a souvenir to take home at the Studio Arts Festival.
Here are some of the best neighborhoods in Irvine that your young family can be a part of.
Northwood
Woodbridge
Oak Creek
Laguna Altura
Hiring reputable moving companies Irvine is the best choice if you want someone to do the heavy lifting for you when moving to one of these neighborhoods!
Education in Irvine
If you want your kids to have the best possible education, Irvine is the city for you. Irvine's residents value education and keep in mind that Irvine is considered the 7th most educated city! Living in Irvine means your children are most likely to attend a school in the Irvine Unified School District (IUSD). It has five high schools that are consistently ranked among the Top 1,300 U.S. Public High Schools in the U.S. The top-rated high school is University High School. Irvine has a large number of highly ranked middle and elementary schools.
In Irvine, you also have easy access to higher education. Irvine is where the famous University of California, Irvine is located. This esteemed university is home to many students. In Irvine, you can also earn a degree at California Southern University and a satellite campus for California State University, Fullerton.
Lake Forest is one of the better areas in Orange County for young families
Population: 85,329
Median Household Income: $92,781
Unemployment Rate: 5.6
There are many great parks and playgrounds in Lake Forest. Some of these are Board & Brew, Skylark Park, and Altisima Park. It's quite important to have recreational facilities for kids, as well as adults. And these playgrounds offer that. Young families can also enjoy a hike along the trail or a nice picnic under the shade in the summer months.
The dining scene in Lake Forest is nothing short of spectacular. There are many great places for dining around every corner in Lake Forest. Residents in Lake Forest swear by Lucille's Smokehouse Bar-B-Que. This local chain is considered one of the top dining spots in the city. It provides southern-style dishes like jambalaya and sandwiches along with delicious barbecue plates. If you and your family decide to make Lake Forest your home, be sure to get a plate of ribs like Lucille's!
For working parents proximity to childcare centers is crucial. Especially if the parents have a full-time jobs with long hours. There are plenty of options for childcare for young families. Some of them are Al-Ridah Academy, Shining Stars Home Daycare, Lutheran Church of the Cross Preschool, and Kumon Math and Reading Center of Foothill Ranch. All of these centers have highly trained professionals who will take care of your children with the utmost care!
Some of the best neighborhoods for you and your children in Lake Forest are:
Foothill Ranch
Serrano Place
Portola Hills
Irvine Industrial Complex-East
If you like one of these neighborhoods and need help moving your home, you can call Lake Forest your home in no time with the help of the best movers Lake Forest!
Education in Lake Forest
Lake Forest has a great number of students so it's a good thing this area has a reputable school system.  which can offer the students a great educational experience. Parents in Lake Forest are pleased with the education their children get in the Orange County Department of Education School District as well as the Saddleback Valley Unified School District.
Some of the top schools in Lake Forest are La Madera Elementary School and Rancho Canada Elementary School for elementary schools. For later education, the best schools are Serrano Intermediate School and El Toro High. Lake Forest doesn't have any universities, however, there are some within commuting distance. Less than 15 miles away from the city you have the esteemed University of California Irvine. Webster University, Soka University of America, and Concordia University are also nearby.
Mission Viejo can be a new home for your young family
Population: 95,638
Median Household Income: $98,157
Unemployment Rate: 5.8%%
You can find so many wonderful attractions in the Mission Viejo area. A lot of parents spend weekends hiking with their children on the Oso Creek Trail. The length of this trail is about 5.5 miles. Mission Viejo is a gorgeous city, so if you decide to go for a walk or a job throughout the neighborhood you will be able to enjoy the incredible scenery. Not only will you be able to enjoy local artwork, but you can also spot various wildlife and native plant along the way. Another family-friendly spot in the city is the local Pavilion Park. Both kids and adults enjoy spending time here. The park also includes an interactive playground, which means your kids can spend their energy there, while you recharge yours.
Here are some of the best neighborhoods in Mission Viejo:
Ashton
Anacapa
Cordova Vista
Galicia
Mirasol
Palmia
Sierra Hills
Vista Del Lago
To make your move with your young family to Mission Viejo easier, call some of the most trusted and valued movers Mission Viejo!
School system in Mission Viejo
Most students in Mission Viejo attend educational programs in the Capistrano Unified School District or the Saddleback Valley Unified School District. The highest-ranked elementary school in Mission Viejo is De Portola Elementary School. Some of the top middle schools in the area are Carl Hankey Middle School and Newhart Middle School. For top high schools, you have Trabuco Hills High School and Capistrano Valley High School.
There aren't any colleges in Mission Viejo, however, residents have easy access to the Soka University of America, the Laguna College of Art and Design, and the reputable University of California-Irvine. All of which are within 15 miles of Mission Viejo.
Bottom line
When you have young children, you want to make sure you choose the right place for your kids to grow up in. There are many concerns such as schooling options, safe neighborhoods, and much more. Fear not as Orange County is a perfect location for your new home. Regardless of which area you choose, be sure that you have made the correct choice and chosen the best moving companies Orange CA has to offer. Hopefully, our article has given you a better understanding of some of the areas in Orange County for young families. Good luck with your move and we hope you enjoy living here.
"*" indicates required fields
What Our Clients Say
" I was in a bind with having to move during the Coronavirus problems. You were very accommodating in this tough time. "