Pro tips for moving to Aliso Viejo
Moving home takes a lot of time, work, and effort. It can be stressful and tiring. But it doesn't have to be if you are well prepared and know what you are doing. And how to do it. There are many ways to make moving home less stressful and more efficient. From planning the move better to enlisting help from professionals and using OC moving services to your advantage to make the move easier. Here are some pro tips for moving to Aliso Vijeho.
Before moving to Aliso Viejo you need to plan your move and prepare for it
Preparing for the move includes making a checklist and a timeline. You want to write down everything you need to take care of for the move. And try to figure out how much time it will approximately take to do it. This way you won't forget to do any of the important things for the move. And you are going to know at all times when you are going to do what, and what has already been taken care of. You also need to plan a moving budget, and a moving checklist will help you with that too. Plan into the budget all the additional services that you might need, like for example furniture movers Orange County or storage services, and anything else that might be necessary. But don't forget to put some money aside for the unexpected expenses, as they are inevitable.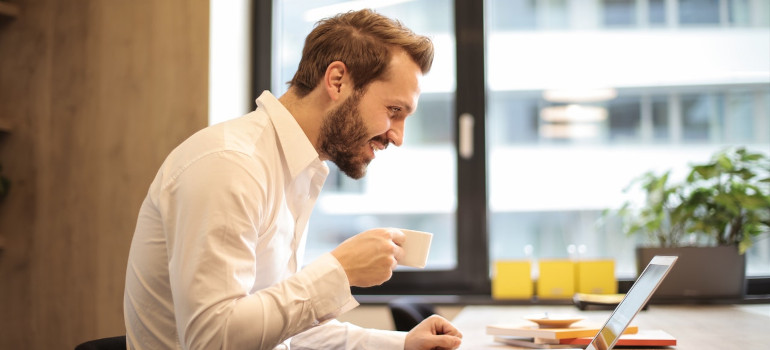 Hire professional movers to help you with the move
While you can do the move on your own, most of the time you are better off letting professionals take care of it. Especially if you are moving long distances. They are going to have a lot of experience with this. And they know how to avoid all the common mistakes when moving. And if you hire good movers you won't have to worry about your belongings getting lost or damaged during the move. So take your time searching for and finding good movers Aliso Viejo that you know you can rely on. Make sure that you check their reviews, and ask all the questions that you have. It would be smart to prepare the questions beforehand so that you don't forget to ask some important ones.
If you like to spend time in nature, then Aliso Viejo is the right choice for you
One of the great things about Aliso Viejo is how many parks and beaches it has. From the beautiful main beach which is very popular with the locals. To the Aliso and Woods Canyons wilderness park. Which is a big wilderness preserve and which you will enjoy exploring. To the Laguna Niguel Regional Park where you can have some fun fishing. You can also go snorkeling at Woods Cove. Or Hiking at the Aliso Creek. There are many options for you to choose from, and whichever outdoor activities you might like, you are going to find a good place for them in Aliso Viejo. So if you like outdoor activities then moving to Aliso Viejo is the right choice. As you are never going to run out of things to do.
Figure out if are you going to need any other moving services
After you hire movers, you should be aware that they provide all kinds of services that you can use. From packing to storage services, and many other's too. And if you don't have time to do some of those things yourself when you finish your Aliso Viejo move, you can let the movers take care of it. For example, you can let installation services Orange County take care of assembling all the furniture after the move, in case you don't have time to do that because of work or other things.
Leave behind the things which you don't need and don't want anymore
Instead of packing everything and not paying much attention to what you are packing, due to being in a rush to pack as soon as you can. You should go through your things and put aside the things which you don't want or don't like anymore. Having to move fewer things will make the move to Aliso Viejo easier and also cheaper if you are letting movers take care of it. So there are many benefits to doing it. And you are going to have more space in your new home. As for the things which you don't want anymore, there are many ways to get rid of them, you can:
Sell them
Give them away
Donate them
If you like golf then you are going to enjoy living in Aliso Viejo
The city has a lot of golf courses. Including an 18-hole championship golf course which was designed by Jack Nicklaus, a professional golfer. So if you like golf, you are going to enjoy living in Aliso Viejo. You can join one of many clubs and easily find people to play with. Or you can pay the daily fee and go play golf occasionally. Whatever your preference might be, you have a lot of options and you can have a lot of fun playing golf in Aliso Viejo.
Pack important documents and essentials in one bag
You don't want to end up having to unpack a dozen boxes to find that one important document. And even less you want to lose it. That is why it would be best to pack all the important documents in one bag which you are going to be carrying during your move to Aliso Vijeho. And you also need to pack some essentials, things like chargers, toiletries, medicine, and any other thing which you need every day.
Before moving to Aliso Viejo make sure that you notify everyone about your move
This is something that should go on your moving checklist. And it is one of the priorities. You want to make sure that you notify everyone that has to know your address that you are moving. And provide them with the new address. Everyone from friends and family to your employer. You also need to change your address in the post office, so that you can start receiving mail at your new address. And don't forget the utility companies too. And check who else needs to know that you are changing your address and make sure that you notify them in time.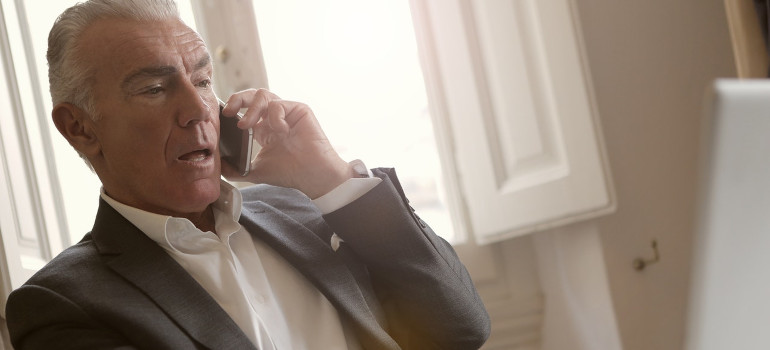 There are ways to save money on your move to Aliso Viejo
While moving home can be expensive, there are many good ways to save money when moving. For example, instead of having movers do the packing, you can ask friends and family to come and help you pack. Since packing is one of the biggest parts of moving, and the most time-consuming one, this will make a big difference. And it will make moving to Aliso Viejo much cheaper. You can also save money on boxes, there are many ways to get free moving boxes. A great way to save money on the movers is to move off-season. Then you are going to have much more options when it comes to choosing movers. And the prices are going to be much better. So if you can do the move off-season you definitely should, it will save you a lot of money.
"*" indicates required fields
What Our Clients Say
" I was in a bind with having to move during the Coronavirus problems. You were very accommodating in this tough time. "