Top Orange County suburbs to live in
Many people choose to live in the suburbs. Getting away from the hustle and bustle of a big city is something many people dream of. Orange County is one of the most popular suburban areas in the USA. It is pressed against the Pacific Ocean and brushed by the foothills of the Santa Ana Mountains. This extraordinary beauty attracts many people to relocate to this place each year. Although Orange County is densely populated, it has many suburban communities that will make you feel like you are alone in the world. Moving teams from Affordable Reliable Moving Company have prepared the list of top Orange County suburbs to live in. You will not make a mistake if you choose Orange County as your permanent home. This place has a lot to offer to everyone. Read more and check our list of some of the most attractive suburbs.
Newport Beach is one of the most beautiful suburbs in the Orange County
Newport Beach is known for its diverse restaurants and top-rated schools. Many cities in Orange County run along the coast, but there is something unique about Newport Beach. It is awarded as the cleanest beach in the United States. Its residents take pride in pristine nature and greenery that emphasizes its beauty.
There is so much to do and see in the city, from luxurious enclaves to affordable towns and condos. You can go kayaking around Balboa Island, rent bikes by the pier, grab a bite on Lido Island, and enjoy a drink on the Peninsula. As one of the best places to live, it is also home to some of the most affluent neighborhoods. If you are interested in relocating to Newport Beach, you can hire the nearest alternative movers from Costa Mesa. Some of the best moving companies Costa Mesa offers will be happy to take you there any time.
Yorba Linda is one of the top Orange County suburbs to live in
Who says that only metropolitan cities are among the most advanced in the country? Yorba Linda, a suburban town with a thriving job market, is frequently named the richest city in the United States. There are many luxury homes on large lots with sweeping views of Orange County. The city does not have its own police department, but it is still one of the safest cities in the country. Yorba Linda is a fantastic place to live, with a wide range of real estate options. Movers Yorba Linda are among the best in the area, and can take you there to enjoy your hobbies. Moreover, you can visit some of the finest restaurants and attractions. Villa Park and Orange Park Acres are among the best areas in the Yorba Linda neighborhood. They have a lower population density than the surrounding cities.
Find your place in wonderful Aliso Viejo
Aliso Viejo is a peaceful inland Orange County suburb. Residents here have their motto, and it is " live, work, learn, shop, and play ". Many people want to experience this, and they go to this place to seek fun and excitement. It seems that life in Aliso Viejo is stress-free and relaxed. Moreover, Aliso Viejo is ideal for growing families. You can have a lot of entertainment for the weekend, and a Town Center within 3 miles of every resident. Moving companies Aliso Viejo suggest beautiful parks in this suburban area, and there are 21 of them in total. Moreover, home prices in Aliso Viejo can vary greatly depending on the zip code. However, the city offers a wide range of real estate for buyers, from affordable condos to million-dollar estates. If you are a retiree, Laguna Hills and Laguna Beach are popular 55+ nearby communities.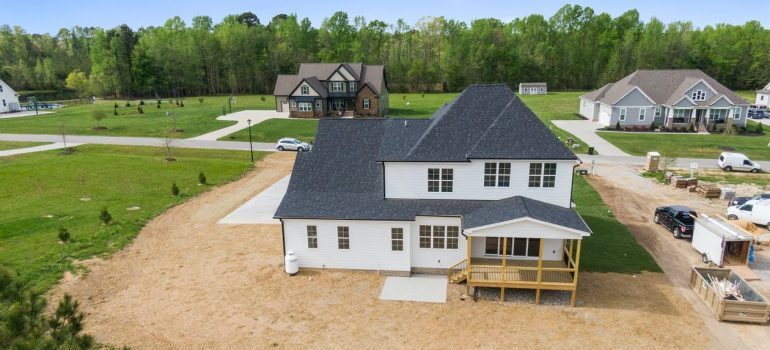 Mission Viejo will not leave you indifferent
Mission Viejo is a large master-planned community with a diverse population. Although not as coastal as much of Orange County, there is a large lake in the city's center. The lake provides this hilly town with access to lakeside properties and a variety of water activities, such as fishing, boating, and having a picnic. It is one of the best cities in California to live in, and you can access it with the help of movers Mission Viejo which operate in the area. The city has a wide range of homes for sale, and the prices vary based on your interests. You can find a home with large backyards, old neighborhoods with plenty of yard space, as well as newly constructed houses. Rancho Santa Margarita and Ladera Ranch are good choices if you want to visit nearby communities, and they are very popular among the residents.
Don't miss the chance to experience a suburban feel in San Clemente
San Clemente is a charming seaside town that is ideal for those who enjoy being close to nature. If you are tired of noisy city streets, crowded spots, and lack of greenery, then this beautiful suburban place is perfect for you. Hiking and biking trails wind their way along the town's coastline, leading to a variety of beautiful beaches. If you are looking for a small, beach town vibe, San Clemente is a perfect suburb.
However, there is much more in the city than just beaches. Thanks to its great family atmosphere and abundance of family-owned restaurants, many families relocate to the place each year. Most of them hire movers San Clemente to take them there and help them experience the oddities the city is known for. For example, you can enjoy the annual office chair race on July 4th. As much as it sounds funny, you will not want to miss it.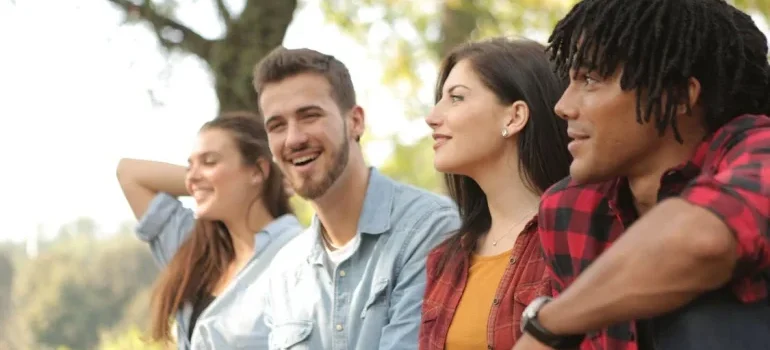 Lake Forest is another top Orange County suburb in the USA
Lake Forest's irresistible charm stems from its small, safe, and well-planned neighborhoods. The landscape is hilly and densely forested, as the name of the city suggests. Although Lake Forest is a suburban haven, it is close to Irvine. Irvine is Orange County's popular business hub, making it a good choice for everyone from young professionals to established families. By choosing some of the best Orange County moving services, you can become a part of this amazing community. The city has a wide variety of shopping and dining along El Toro Road, which has grown over time. There is a newly built Foothill Ranch Town Center where you can enjoy shopping with a family. Lake Forest is a wonderful place to settle down, with plenty of green parks, shopping, and a beautiful lake.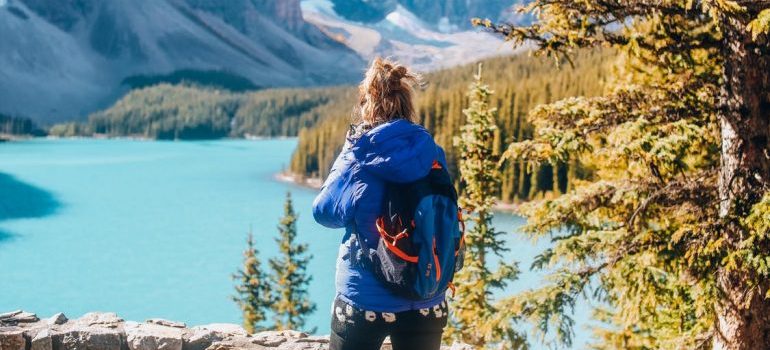 Go surfing in a wonderful Huntington Beach
Huntington Beach is a lot more than just a beach. It is a haven for the young and old who want to live in harmony with water. The city is also known as the Surf City, and it is famous around the world for its incredible beaches, especially among surfers. Some of the best movers Huntington Beach has to offer can help you experience miles of spectacular coastline, unbeatable weather, and perfect waves. If you need a break from the action, you can visit the Pacific City outdoor mall, which features trendy boutiques and unique restaurants with stunning ocean views. Huntington Beach has it all, whether you want some relaxation, or go for an epic rooftop sunset cocktail. However, if you think that there is only fun and excitement here, you are wrong. The place takes pride in its excellent schools, as well as its amazing historical and cultural background.
Swim with the seals in Seal Beach
Another beach on the list is not merely a "beach", but a wonderful suburban town. It is named after seals that swim around the coast of Seal Beach. This intact nature will not leave you indifferent.  It is a coastal community that is a short drive from downtown Huntington Beach. Seal Beach is an ideal location for city lovers due to its easy access to freeways. You can hop downtown when you want to go shopping and then come back to enjoy the peace and quiet of the place. The charming downtown is a great place to stop for a bite to eat or drink a cup of nice coffee. Another interesting feature of Seal Beach is that it is popular among the elderly. More and more retirees decide to relocate to this place with the help of local movers Orange County recommends. Apart from being popular among 55+, Seal Beach has excellent schools and it takes pride in education.
Dana Point is the most romantic Californian jewel
Richard Dana described the coastline that would become Dana Point as "the only romantic spot on the coast" when he first saw it. Dana Point, known for its coastal bluffs and tide pools that run along the beach, is an idyllic example of Southern California living. This type of lifestyle is very popular among the locals. It is no wonder, then, that it attracts plenty of people every year, who come to revitalize and refresh in this suburban place. Moreover, Dana Point has some of the best beaches in Orange County. Its downtown has recently been renovated, highlighting all of the city's amazing shops, eateries, and businesses, as well as plenty of other things to do. Dana Point is a real haven for romantics who come to enjoy nature, spread love, and make their dreams come true.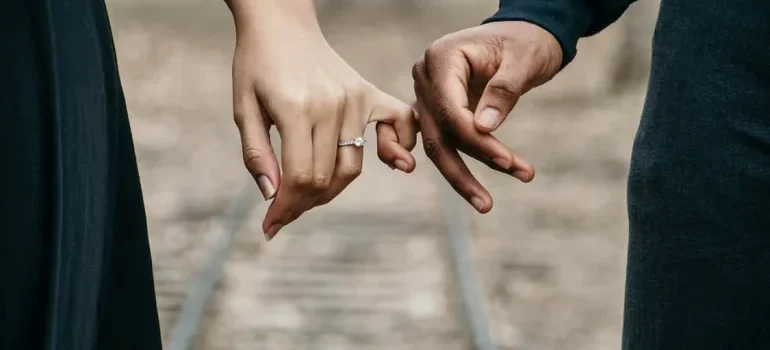 Why are Orange County suburbs so popular?
Orange County represents California at its best. It offers wonderful beaches, a perfect Mediterranean climate, and many other attractions. However, Orange County is not all about beach life. It offers tremendous cultural diversity, top-rated public schools, as well as plenty of entertainment options. Orange County is a unique collection of everything that makes a Californian living. Its diversity is impossible to oversee. Irvine is one of the best places to live, while Anaheim provides the best accommodation. Newport Beach is ideal for surfers, and Laguna Niguel is the safest place in California. Thanks to this superb mixture, Orange County, California is more than just a tourist destination. It is a place with a distinct culture and plenty of opportunities. Therefore, it is not surprising that so many people choose suburban areas in Orange County precise
The list is too long
Moving to a new place greatly depends on your interests. If you want to have fun but at the same time stay away from a big city's glittering lights, then Orange County is a perfect destination. If you still have doubts, just look at the number of people relocating there every year. Many communities in the area take pride in their suburban feel and are very popular among people of all ages. Whether you like to spend time at the beach or hike in the mountains, Orange County has it all.
If you are not sure which place is suitable for you, go through our list of top Orange County suburbs. You will find your place wherever you go in this hidden Californian jewel. Don't hesitate to try something new and go to a place never seen before. Suburban towns in Orange County should be your next destination. You deserve to get only the best things in life.
"*" indicates required fields
What Our Clients Say
" I was in a bind with having to move during the Coronavirus problems. You were very accommodating in this tough time. "